Luxafor Bluetooth lets performance-driven companies take control over workplace distractions and organize workflow to deliver exceptional results.
Takes only 50 seconds to watch
Luxafor Bluetooth - wireless USB LED availability indicator that eliminates distractions
Luxafor products already used by
office workers in productive companies worldwide, such as:
Introducing

Luxafor BLUETOOTH
Luxafor Bluetooth is an innovative way to show colleagues your availability and receive only important notifications at the speed of light.
Easy to use, simple to implement, universally understood by everyone.
unproductive interruptions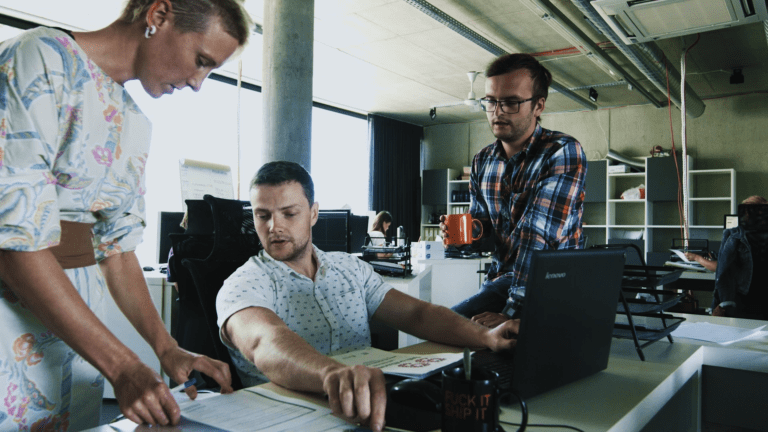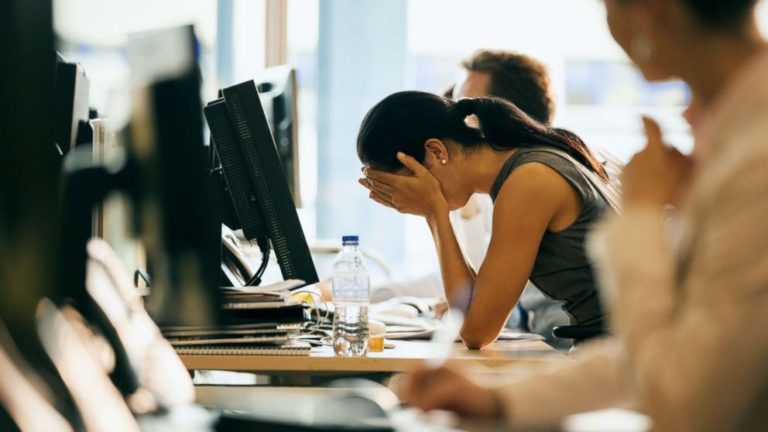 Disrupted, Unorganized workflow
Join Thousands of Happy Users
Here's how more than 73'000 high achievers benefit from Luxafor Bluetooth in their workplace.
Organize Workflow For Yourself And Team​
Luxafor Bluetooth helps you create the workplace standards of the future, where workflow is united, yet  personalized to each individuals needs.
Carry Out Successful Projects With Ease​
Improved performance creates a natural environment for successful delivery of profitable projects that boost team focus and happiness.
Reaching and exceeding expectations due to strong team performance helps your full potential shine, so you can become the professional everyone wants to work with.
How to Easily inspire Great Team Performance Without Causing Burnout?
Wondering how to present Luxafor Flag to your boss?
Luxafor Bluetooth isn't just a wireless status indicator - added features like the Timer, Pomodoro, or possible integrations with productivity and notification apps, make Luxafor Bluetooth your personal assistant that helps you do more in less time !

Solid color

Pomodoro

Notifications

Timer

Productivity apps

Hotkey Shortcuts

Skype for Business (Windows only) Microsoft Teams (Windows only)

Cisco Jabber
(Windows only) Zapier

Webhook
what you can achieve with luxafor bluetooth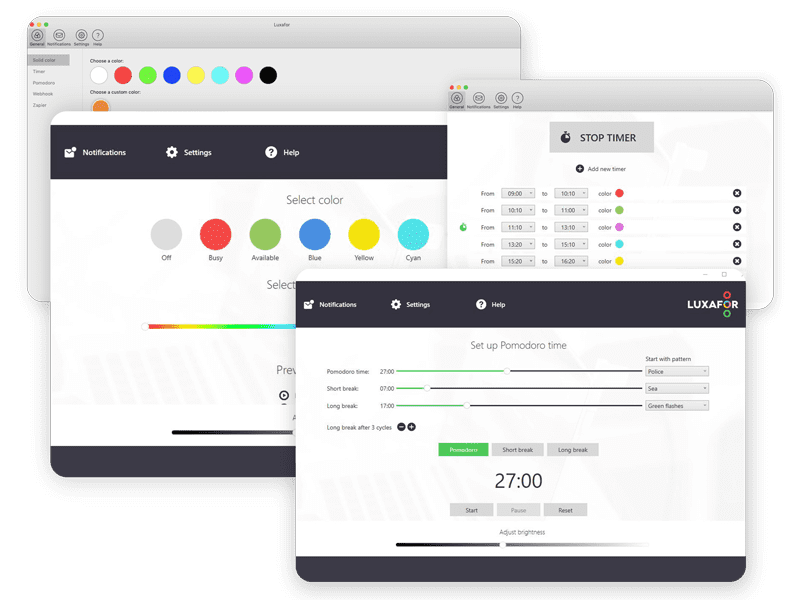 Solid Color For Workspace Availability Management
Integrations For Efficient Communication​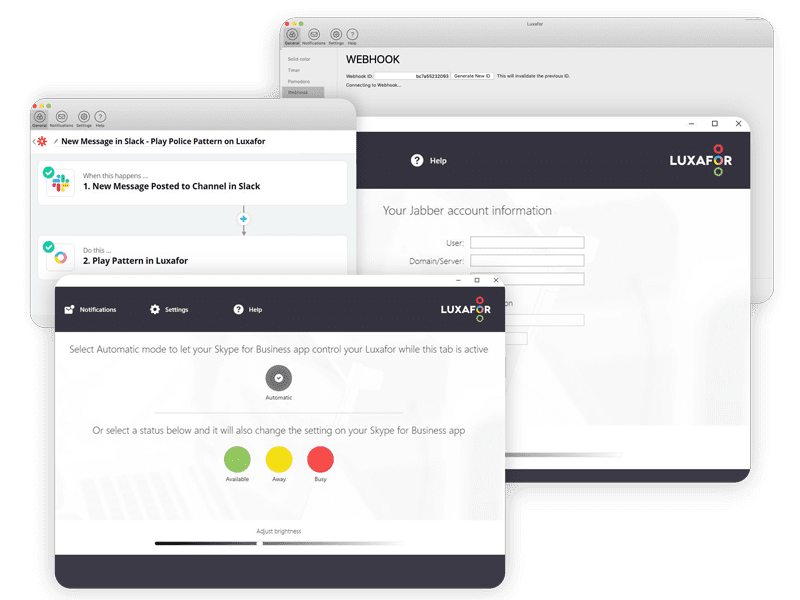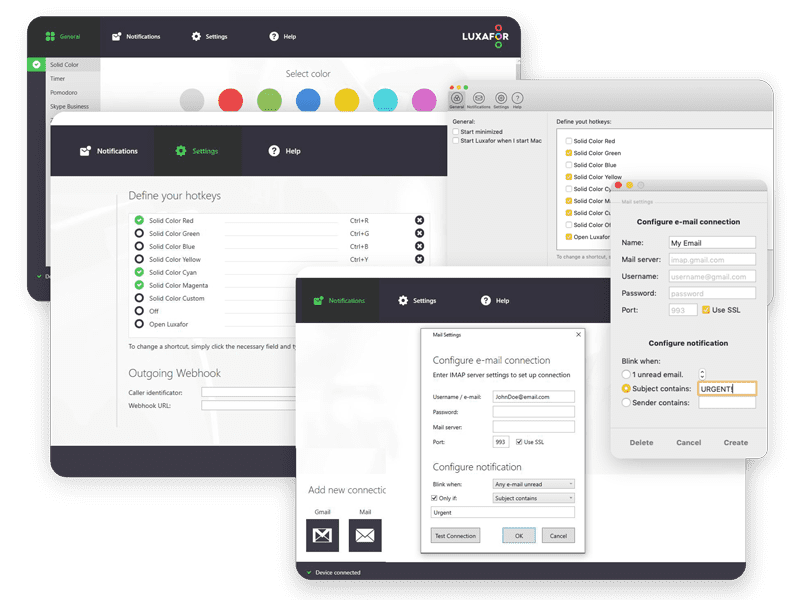 Notifications For Improved Workflow​​
How to Easily implement Luxafor Flag in your workplace?
Luxafor Bluetooth Specifications​
Luxafor Dot with Luxafor Power Bank
Nathan Duersch
DIRECTOR OF OPERATIONS AT SYMANTEC
I've used a few Luxafor products and have found them to be simple, effective, and cost-saving. I'm using the Luxafor Bluetooth outside my office. This helps mitigate interruptions, especially when I hold employee one-on-one meetings.
Saskia Tröger​
GRAPHIC DESIGNER AT CHOICE GMBH​
Now I can decide when I don't wanna get disturbed and I can work more effectively in different time slots. The desktop app is easy to understand and clear. I definitely recommed it.
Kayln Denniston
Client Success Manager at EventBooking
Fantastic service, really showed they wanted to help and were willing to look into the Gmail integration. With the suggestion of using Zapier I have been able to integrate and accomplish exactly what I was looking for and more. Thank you! Looking forward to using this tool more and more.
get Your Luxafor bluetooth Now!
Interested in ordering Luxafor devices in bulk?
Send us a message and we'll prepare a quote for you!
Frequently Asked Questions
Luxafor Bluetooth
How can I attach Luxafor Bluetooth to my cubicle wall or meeting room door?
Use the Magnet included in the package to attach Luxafor Bluetooth to any surface. Simply remove the plastic from the double-sided tape that is on the magnet and attach the magnet to any surface on which you would like to place your Luxafor Bluetooth, such as your laptop, cubicle partition, door frame etc.
The magnet is safe to remove at any time, and it does not leave any residue.
How can I connect Luxafor Bluetooth with my computer?
Download Luxafor software. Then connect Luxafor Bluetooth to your PC or Mac by plugging the Dot into the Power Bank, and the Dongle into the USB port of your computer (or a hub connected to your computer). Wait for the devices to connect and enjoy!
Will Luxafor Bluetooth
 

work with my computer?

You can use Luxafor Bluetooth with any computer that runs the following OS:

Windows:
Windows 7
Windows 8
Windows 8.1
Windows 10
Mac:
Mountain Lion
Mavericks
Yosemite
El Capitan
Sierra
Mojave
Catalina
Android:
Android 5 (Android Lollipop)
Android 6 (Android Marshmallow)
Android 7 (Android Nougat)
Android 8 (Android Oreo)
Android 9 (Android Pie)
Will Luxafor Bluetooth work with my iPhone?
No, Luxafor does not provide an app for iOS.
Can I use my own power source to power Luxafor Dot?
No, Luxafor Dot needs to be powered only with the original Power Bank provided.
Is the Power Bank included?
Yes, the Luxafor Bluetooth set consists of:
1x Luxafor Dot – the LED Availability Indicator;
1x Luxafor Power Bank – the power source for your Luxafor Dot;
1x Luxafor Dongle – an LED USB dongle for improving Bluetooth connectivity;
1x USB Charging Cable – for keeping your Power Bank fully charged.
Does Luxafor Bluetooth come with a warranty?
Yes, Luxafor products have a standard 2 year warranty.
Payments
What currency is the pricing in?​​​​
All pricing on our online store is shown in USD (U.S. Dollars).
Can I pay with Credit Card?
Yes, on our online store you can choose to pay by Bank Transfer, PayPal, or Credit Card.
We accept the following cards: Visa, MasterCard, American Express, Discover, Diners Club, Maestro, JCB.
Is my payment information secure?
We use 3D Secure™ (or 3DS) payment method, so your bank might ask you to verify your identity to confirm the payment.
This secure online payment service is available for Visa, Maestro, American Express and MasterCard cards. The authentication procedure is simple and involves 3 steps.
– Place your order and enter your debit or credit card information.
– If the security system is activated for your card, a 3D Secure™ window will open. Your bank will ask you to verify your identity by entering an authentication code (In most cases, this is a single-use security code that is sent to you by SMS on your mobile phone) or by logging into your internet-bank.
– Once you enter the correct security code or have successfully logged into your internet-bank and your payment is accepted, your order placement is confirmed.
* After 3 failed authentication attempts, your transaction will be canceled and a hold will be placed on your card. In this case, you will have to contact your bank.
The 3D Secure™ payment system is available through your bank under the name "Verified by Visa" for Visa cards or "Mastercard SecureCode" for Mastercard cards, or "American Express SafeKey" for American Express cards. Please contact your bank for complete information on this service and the terms of use.
Who pays the customs du​​​​​ties & taxes?
All pricing on our online store is shown with taxes included. However, we aren't responsible for additional charges yo​​​​​u may incur as a result of international duties for shipping your goods.
Ord​​​​​er​​​​​s
How can I order a Luxafor Bluetooth for my company in the EU?
To issue an invoice without VAT, please send the full name of your company and its VAT number along with the billing and shipping address, your preferred payment method, and the number of Luxafor Bluetooth to luxafor@greynut.com.
I need to change something on my order. How can I do that?
If you need to change or cancel your order, please contact us at luxafor@greynut.com immediately. We generally process orders within 24 hours, and once we have processed your order, we'll be unable to make any changes.
Shipping
Do you ship worldwide?
Yes, we do ship worldwide. However, we aren't responsible for additional charges or delivery delays you may incur as a result of international duties.
What shipping options do you provide?
Local pick-up at Sporta street 2, Riga, Latvia
Shipping by a TNT courier:
Applied by default for all orders
Provides full tracking
Delivery time: 2-10 business days
API
What APIs are available?
You'll find all the files needed for development on Windows and Mac here.
Here's what you'll find in the downloaded file:
For Windows
A sample code (an HID terminal for tests) and
Code description and access to the HID library
You can also use the sample HID terminal
For Mac
The first version of a source code: Find the HDI library created by Edouard Paumier here:
We'd appreciate it if you share your work with our community! Please send us the links to your work at luxafor@greynut.com