Luxafor Switch helps offices worldwide improve workplace communication by showing room and desk availability at the speed of light, eliminating unnecessary distractions.
Takes only 55 seconds to watch
Luxafor Switch - truly wireless LED availability indicator with a remote control unit that eliminates distractions
Luxafor products already used by
office workers in productive companies worldwide, such as:
Introducing

Luxafor Swtich
Luxafor Switch is a sophisticated way to show the availability of any space at the speed of light. With just one simple movement of your hand, the indicator changes color accordingly within the range of up to 25 meters.
Easy to use, simple to implement, universally understood by everyone.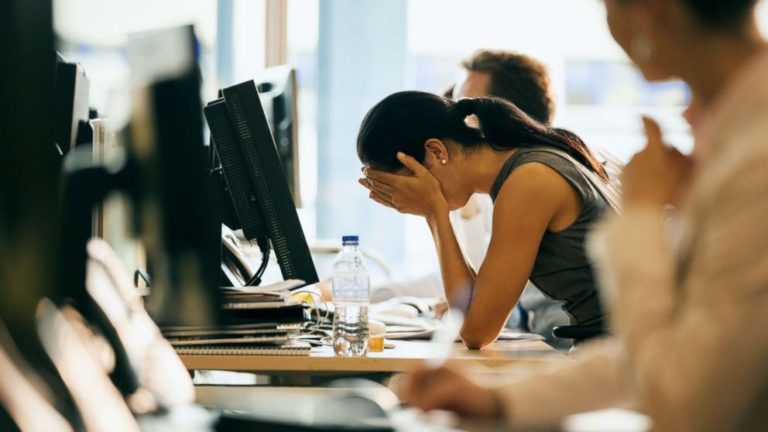 Personal Space Availability Issues
Join Hundreds of Happy Users
How to Easily inspire Great Team Performance Without Causing Burnout?
Wondering how to present Luxafor Flag to your boss?
what you can achieve with luxafor Switch
Room Availability Solutions
Personal Space Availability Solutions
How to Easily implement Luxafor Flag in your workplace?
You can switch between 4 colors:
Luxafor Switch Specifications
Luxafor Dot with Luxafor Power Bank
Mike Jessop​
SERVICEDESK MANAGER AT COMPUTERWORLD
"After a short trial we have rolled Luxafor across the whole company. You can easily put yourself into a bubble of seclusion to get on with that work you need to do, undisturbed. We have taken it further with our hot desks and the meeting areas being lit with the Luxafor Switch."​
Elizabete Tigale
HR MANAGER at Oracule Tang Spaces
I got the full Switch set, set it up in literally 1 minute and was shocked how such an advanced system could be so easy to use. Probably the next best part about Switch is how easy it is to understand by both our employees and visitors - cause everyone gets red or green! There are no more issues with our meeting pod availability.
Nathan Duersch
Director of Operations at Symantec
I've used a few Luxafor products and have found them to be simple, effective, and cost-saving. I purchased them for my team as we work in an "open office" environment. This helps mitigate interruptions, especially when I hold employee one-on-one meetings.
get Your Luxafor Switch Now!
Interested in ordering Luxafor devices in bulk?
Send us a message and we'll prepare a quote for you!
Frequently Asked Questions
Luxafor Switch
How can I attach Luxafor Switch to my cubicle wall or meeting room door?
Use the Magnet included in the package to attach Luxafor Switch to any surface. Simply remove the plastic from the double-sided tape that is on the magnet and attach the magnet to any surface on which you would like to place your Luxafor Switch, such as your cubicle partition, door frame, the wall outside the meeting room etc.
Do I need software to operate Luxafor Switch?
No, Luxafor Switch is our unique solution that is truly wireless and does not require software. Simply turn the Switch Cube sideways to change the colors on the Dot availability indicator outside your working space.
How far can the Dot be from the Cube for it to work?
The operation range for the two units to work together is up to 25 meters without obstacles. Please be advised that the operation range may be reduced by large metallic objects or thick concrete walls.
Will Luxafor Switch work with the Luxafor Bluetooth I already use?
Although Luxafor Bluetooth set includes similar details, it is important to never mix up the units between Luxafor Switch and Luxafor Bluetooth sets. 
Luxafor Bluetooth is created to be fully functional and controlled by Luxafor software, whereas Switch set is created to be truly wireless and controlled by hardware – the Switch Cube.
Can I control multiple Dots with one Switch Cube?
No, as each Dot has an in-built connection with only one Switch Cube. 
Does Luxafor Switch come with a warranty?
Yes, Luxafor products have a standard 2 year warranty.
Payments
What currency is the pricing in?​​​​
All pricing on our online store is shown in USD (U.S. Dollars).
Can I pay with Credit Card?
Yes, on our online store you can choose to pay by Bank Transfer, PayPal, or Credit Card.
We accept the following cards: Visa, MasterCard, American Express, Discover, Diners Club, Maestro, JCB.
Is my payment information secure?
We use 3D Secure™ (or 3DS) payment method, so your bank might ask you to verify your identity to confirm the payment.
This secure online payment service is available for Visa, Maestro, American Express and MasterCard cards. The authentication procedure is simple and involves 3 steps.
– Place your order and enter your debit or credit card information.
– If the security system is activated for your card, a 3D Secure™ window will open. Your bank will ask you to verify your identity by entering an authentication code (In most cases, this is a single-use security code that is sent to you by SMS on your mobile phone) or by logging into your internet-bank.
– Once you enter the correct security code or have successfully logged into your internet-bank and your payment is accepted, your order placement is confirmed.
* After 3 failed authentication attempts, your transaction will be canceled and a hold will be placed on your card. In this case, you will have to contact your bank.
The 3D Secure™ payment system is available through your bank under the name "Verified by Visa" for Visa cards or "Mastercard SecureCode" for Mastercard cards, or "American Express SafeKey" for American Express cards. Please contact your bank for complete information on this service and the terms of use.
Who pays the customs du​​​​​ties & taxes?
All pricing on our online store is shown with taxes included. However, we aren't responsible for additional charges yo​​​​​u may incur as a result of international duties for shipping your goods.
Ord​​​​​er​​​​​s
How can I order a Luxafor Flag for my company in the EU?
To issue an invoice without VAT, please send the full name of your company and its VAT number along with the billing and shipping address, your preferred payment method, and the number of Luxafor Flag units (specifying the cable length) to luxafor@greynut.com.
How can I get a logo engraving on the Luxaf​​​​​or flag?
To engrave the logo of your company, you need to order at least 60 Luxafor Flag units. Engraving costs an extra $7.00 per unit. Engraving cost per unit is lower if you order in bulk.
Send the logo in vectors, along with your billing and shipping address, your preferred payment method, and number of Luxafor Flag units you're ordering to luxafor@greynut.com.
I need to change something on my order. How can I do that?
If you need to change or cancel your order, please contact us at luxafor@greynut.com immediately. We generally process orders within 24 hours, and once we have processed your order, we'll be unable to make any changes.
Shipping
Do you ship worldwide?
Yes, we do ship worldwide. However, we aren't responsible for additional charges or delivery delays you may incur as a result of international duties.
What shipping options do you provide?
Local pick-up at Sporta street 2, Riga, Latvia
Shipping by a TNT courier:
Applied by default for orders exceeding 6 Luxafor Flag units (also available for smaller orders by request)
Provides full tracking
Delivery time: 2-10 business days
Shipping by regular mail:
Applied by default for orders of less than 6 Luxafor Flag units
Limited tracking (unable to see package location while it's on its way)
Delivery time: 10-25 business days
API
What APIs are available?
You'll find all the files needed for development on Windows and Mac here.
Here's what you'll find in the downloaded file:
For Windows
A sample code (an HID terminal for tests) and
Code description and access to the HID library
You can also use the sample HID terminal
For Mac
The first version of a source code: Find the HDI library created by Edouard Paumier here:
We'd appreciate it if you share your work with our community! Please send us the links to your work at luxafor@greynut.com