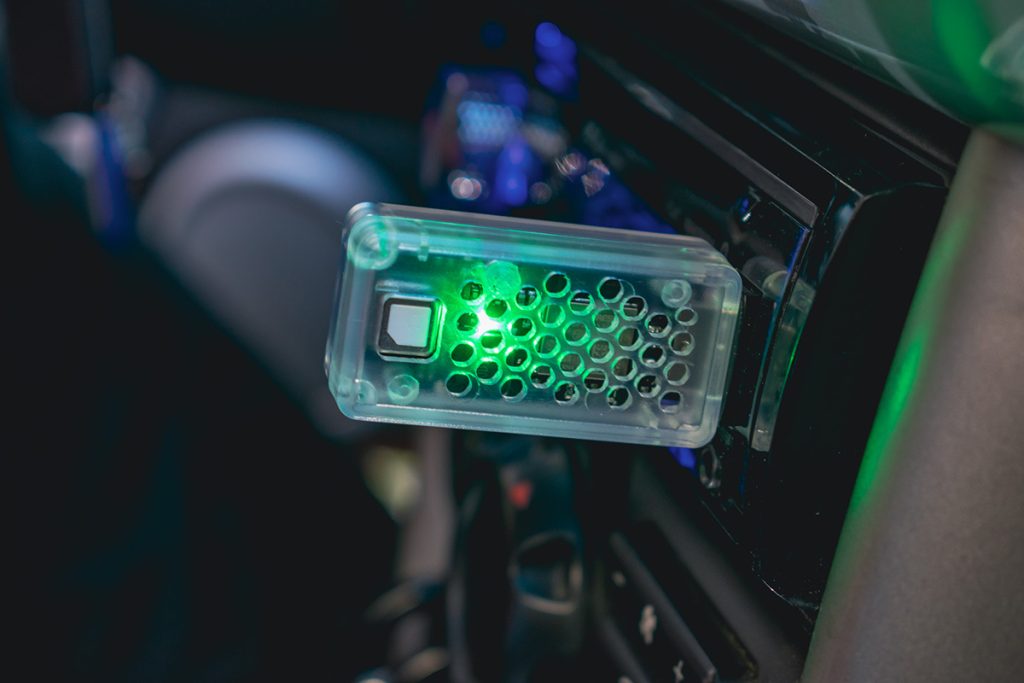 Meet the new Luxafor CO2 Dongle that analyzes and monitors air quality and informs you whether premises need to be ventilated. This is a small, mobile, convenient and smart aid to help you monitor air quality at home, in the office or car – it can go everywhere with you!
With visual and sound alerts it will remind you when fresh air is needed in your living room, bedroom or office. Every 3, 5 or 10 minutes it will refresh and precisely detect CO2 level using an app on your preferred device. Luxafor CO2 Dongle provides measurements of carbon dioxide (CO2), temperature (C° / F°) and humidity to maintain optimal living and working standards with two modes to choose from – regular and alarm mode.
The new Luxafor CO2 Dongle will indicate that your home or work environment is safe for you and others providing an extensive view of the room ecology, allowing you to monitor, manage, and maintain the best achievable living and working environment. Easy-to-understand notification system lets you know when the quality of air requires immediate attention.
You can now purchase the Luxafor CO2 Dongle on our website and find out more in a detailed product description as well as download the app.
Make sure to follow us on social media to find out about the latest features and new products.
LUXAFOR HELPS PEOPLE TO ACHIEVE THEIR GREATEST PRODUCTIVITY LEVELS WITH A WIDE VARIETY OF OFFICE PRODUCTS. LET'S BE PRODUCTIVE TOGETHER!