Luxafor Flag USB busy light
Boost your workplace productivity with Luxafor Flag, a powerful busy light that helps individuals and teams stay focused and organized. This LED do not disturb indicator integrates with various tools and is designed to eliminate distractions and improve your workflow. Shop the range of productivity tools and gadgets at Luxafor.com
Luxafor Flag lets performance-driven team players take control over workplace distractions and organize workflow to deliver exceptional results.
Takes only 53 seconds to watch
Luxafor Flag - Smart Office USB LED busy light that eliminates distractions.
Luxafor products already used by
office workers in productive companies worldwide, such as: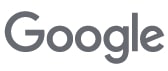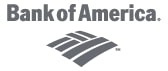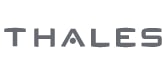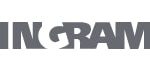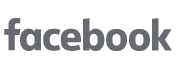 Luxafor Flag is an innovative way to show colleagues your availability and receive only important notifications at the speed of light.
Easy to use, simple to implement, universally understood by everyone.
unproductive interruptions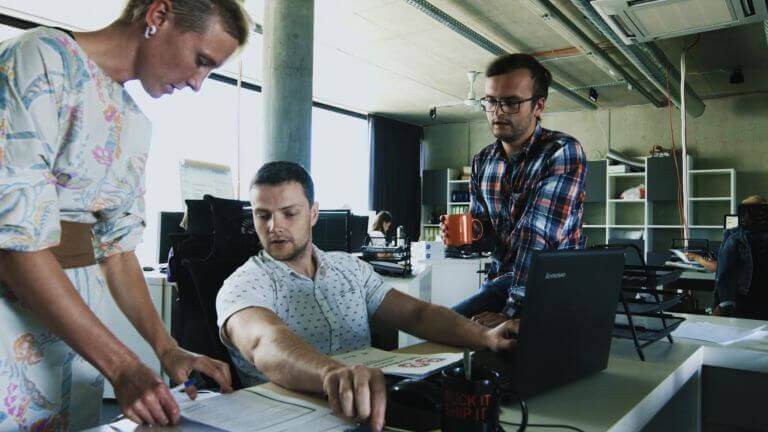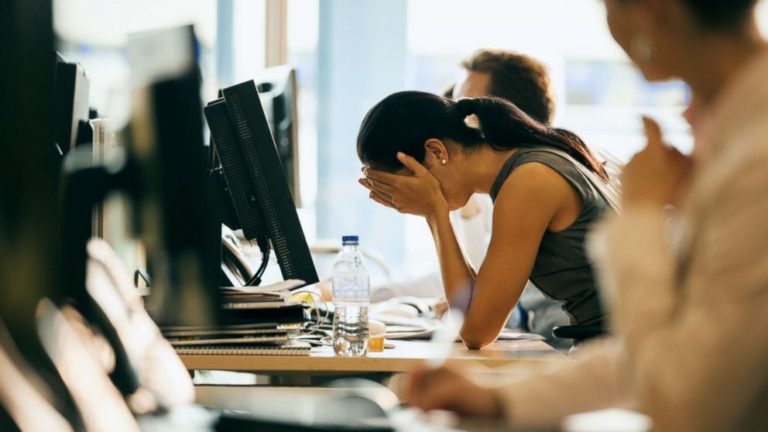 Disrupted, Unorganized workflow
Join Thousands of Happy Users

Here's how more than 214,307 high achievers benefit from Luxafor Flag in their workplace.
Organize Workflow For Yourself And Team​
Luxafor Flag helps you create the workplace standards of the future, where workflow is united, yet personalized to each individuals needs.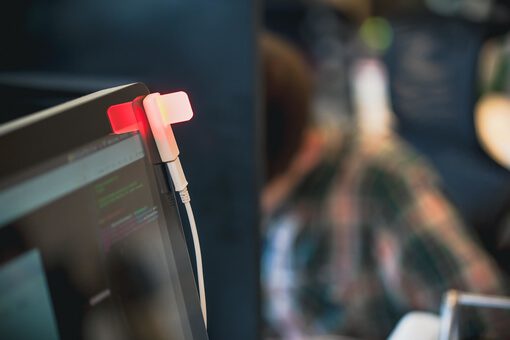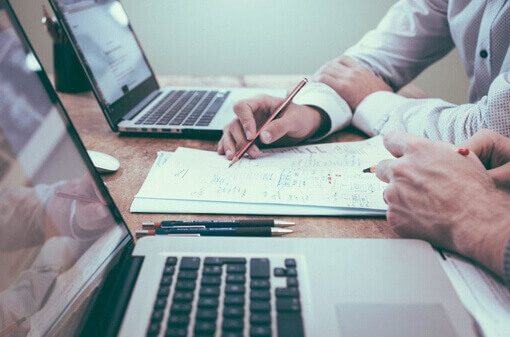 Carry Out Successful Projects With Ease​
Improved performance creates a natural environment for successful delivery of profitable projects that boost team focus and happiness.
Reaching and exceeding expectations due to strong team performance helps your full potential shine, so you can become the professional everyone wants to work with.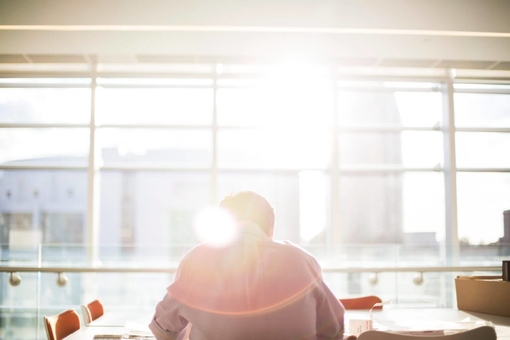 Luxafor Flag isn't just a status indicator - added features like the Timer, Productivity Timer, or possible integrations with productivity and notification apps, make Luxafor Flag your personal assistant that helps you do more in less time !

Solid color

Productivity timer

Notifications

Timer

Productivity apps

Hotkey Shortcuts

Skype for Business
(Windows only)

Microsoft Teams
(Windows only)

Cisco Jabber
(Windows only)

Zapier

Webhook
what you can achieve with luxafor flag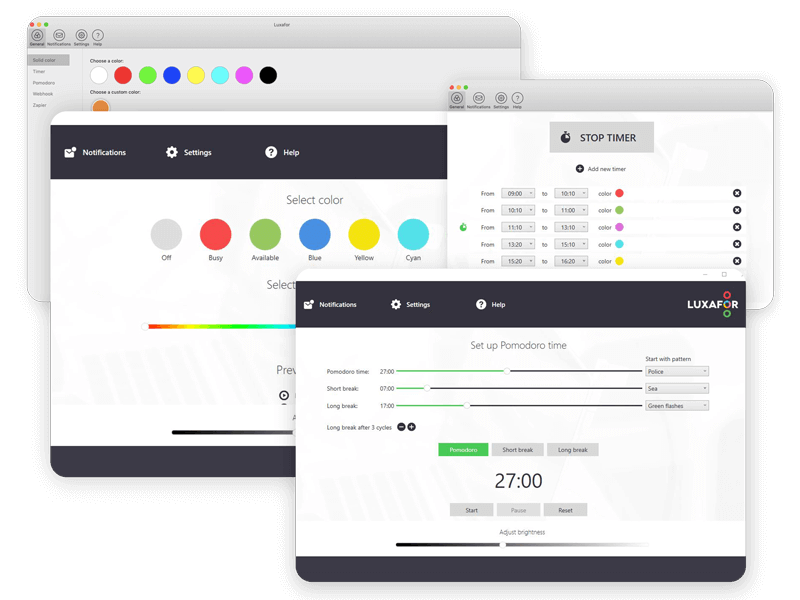 Solid Color For Availability Management
Integrations For Efficient Communication​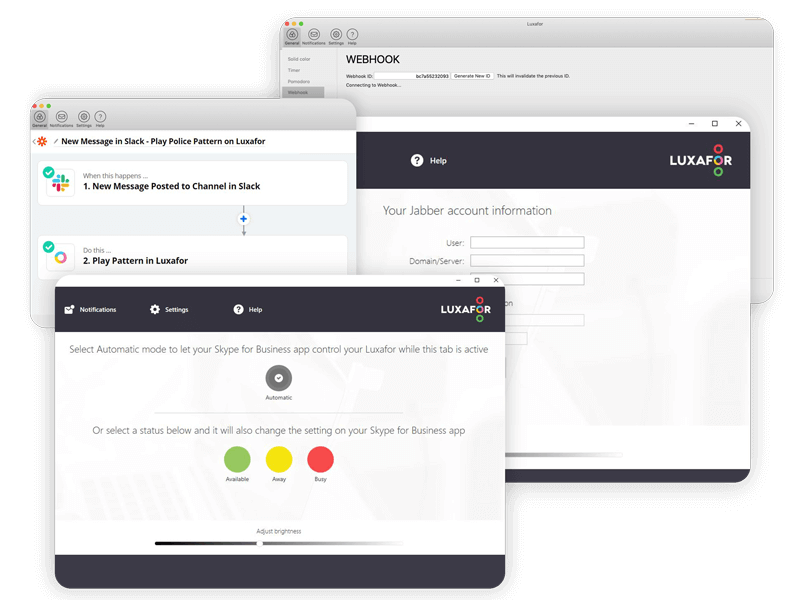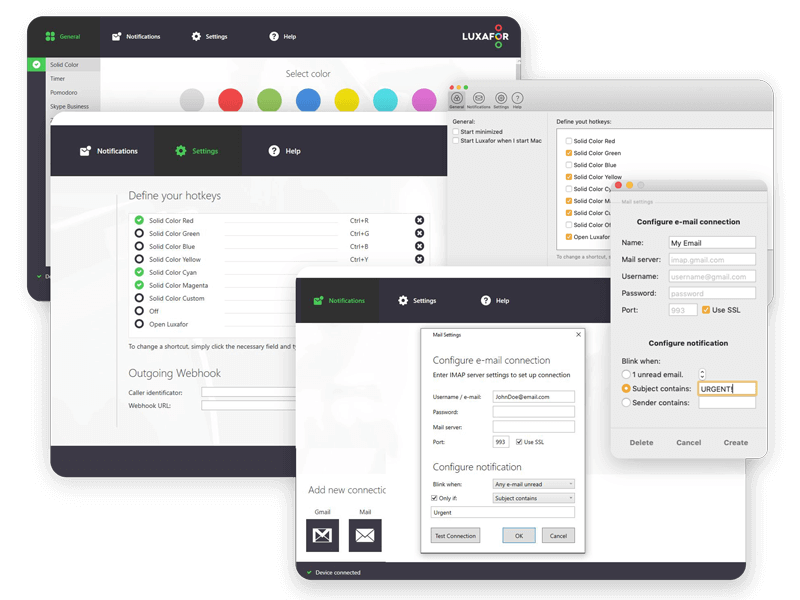 Notifications For Improved Workflow​​
Busy lights are visual indicators that show colleagues your availability status and help you set up, control, and receive only important notifications. These lights can be placed outside of your office or next to your PC to show whether you are available or busy, and they can indicate if a meeting room is free or occupied.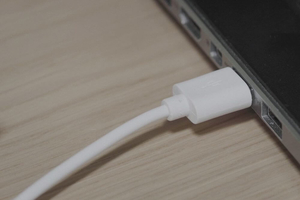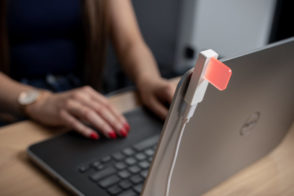 Luxafor Flag Specifications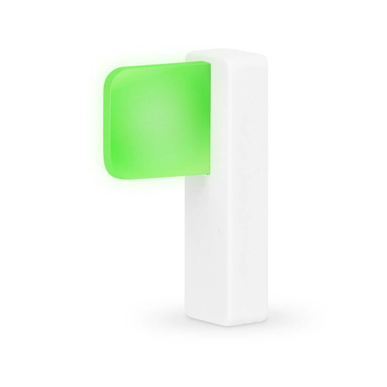 Nathan Duersch
Director of Operations at Symantec
I've used a few Luxafor products and have found them to be simple, effective, and cost-saving. I purchased the Luxafor Flag for my team as we work in an "open office" environment. The flags have helped my team deflect "walk ups," which has improved their efficiencies. We now have other departments asking where they can get those "cool flags".

Michele Bertoli
Front End Engineer at Facebook
I can now tell everyone when I'm busy or free. It's been very effective. I use the red signal sparingly and no one interrupted me so far. My next goal is to play with the Webhook API : )

Kayln Denniston
Client Success Manager at EventBooking
Fantastic service, really showed they wanted to help and were willing to look into the Gmail integration. With the suggestion of using Zapier I have been able to integrate and accomplish exactly what I was looking for and more. Thank you! Looking forward to using this tool more and more.
get Your Luxafor Flag Now!
100% Satisfaction Guarantee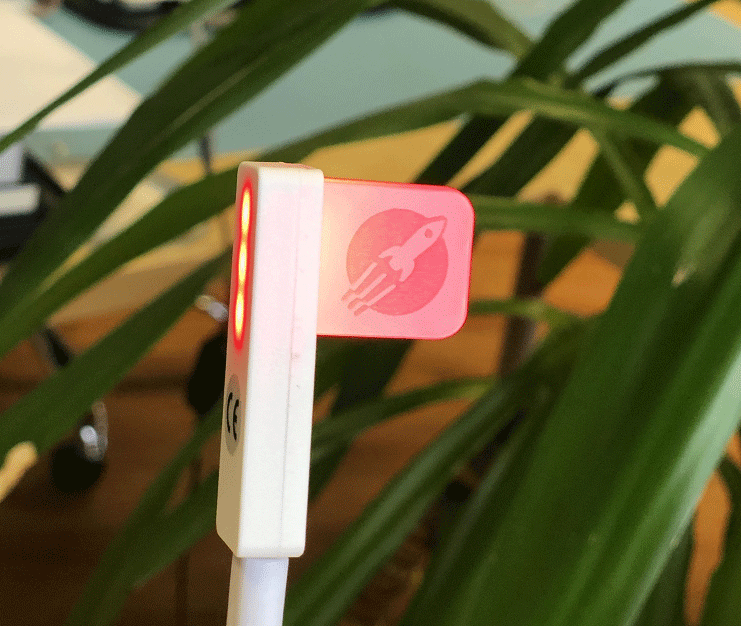 Interested in ordering Luxafor devices in bulk?
Send us a message and we'll prepare a quote for you!
You May Also Like These Products
Frequently Asked Questions
Luxafor Flag
Payments
Ord​​​​​er​​​​​s
Shipping
API
Luxafor Flag
How can I attach Luxafor Flag to my computer?
Use the Magnet included in the package to attach Luxafor Flag to any surface. Simply remove the plastic from the double-sided tape that is on the magnet and attach the magnet to any surface on which you would like to place your Luxafor Flag, such as your laptop, cubicle partition etc.
The magnet is safe to remove at any time, and it does not leave any residue.
How can I connect Luxafor Flag with my computer?
Connect Luxafor Flag to your PC or Mac by plugging the included data cable into a USB port of your computer (or a hub connected to your computer) and plug the other end into the Luxafor Flag micro USB port.
Can I use my own USB cable to connect Luxafor Flag?
No, Luxafor Flag will work only with the original USB cable provided.
Will Luxafor Flag work with my computer?
You can use Luxafor Flag with any computer that runs the following OS:
Windows:
Windows 7
Windows 8
Windows 8.1
Windows 10
Windows 11
Mac:
Mojave
Catalina
Big Sur
Monterey
Ventura
How can I get a logo engraving on the Luxafor flag?
To engrave the logo of your company, you need to order at least 60 Luxafor Flag units. Engraving costs an extra $7.00 per unit. Engraving cost per unit is lower if you order in bulk.
Send the logo in vectors, along with your billing and shipping address, your preferred payment method, and number of Luxafor Flag units you're ordering to luxafor@greynut.com.
Does Luxafor Flag come with a warranty?
Yes, Luxafor products have a standard 2 year warranty.
Payments
Ord​​​​​er​​​​​s
Shipping
API