Meet

Luxafor smart button
The device that will give you unlimited possibilities and options. Luxafor Smart Button provides an amazing opportunity to simplify your task execution and streamline workflow with everything that is internet connected (with other devices and apps).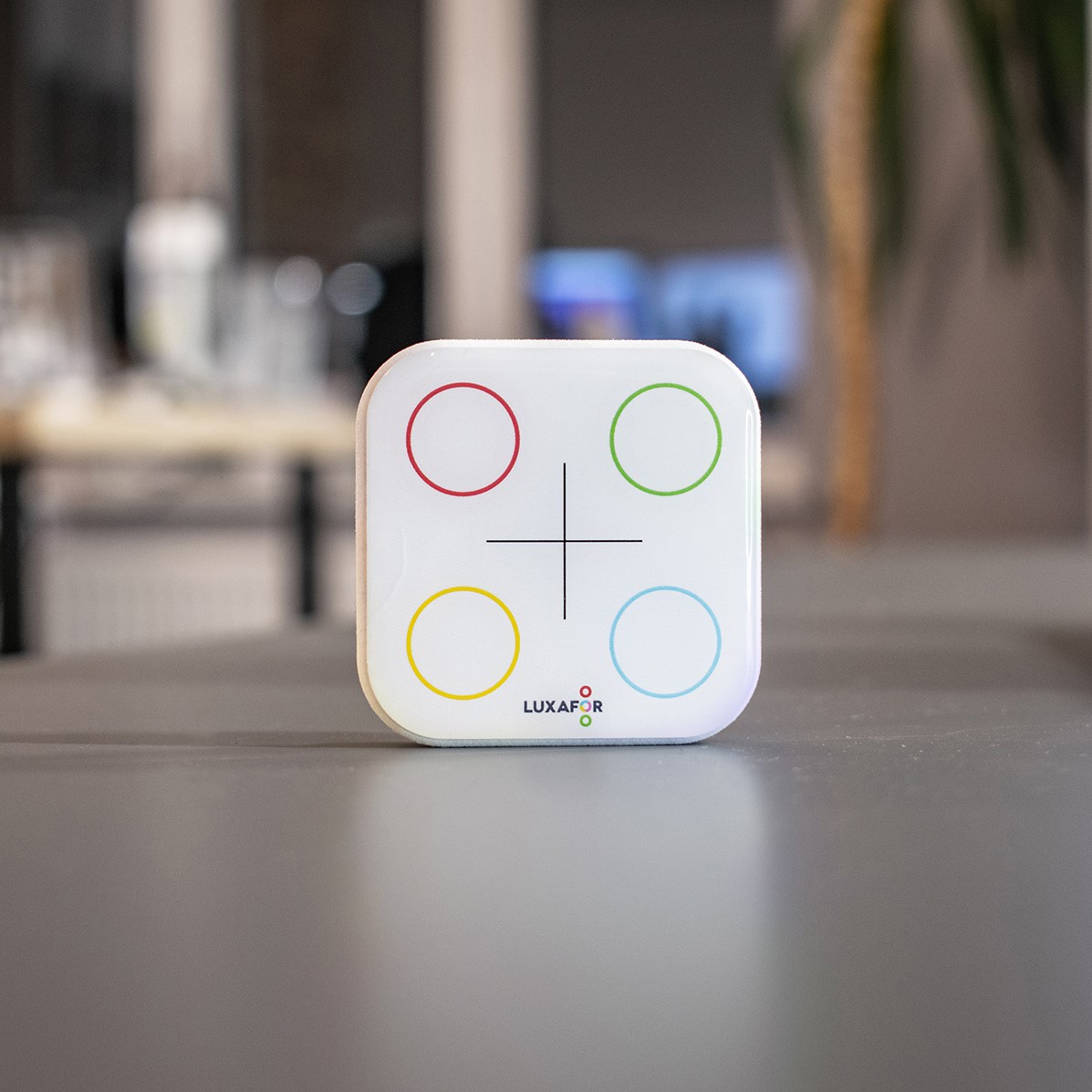 Luxafor Smart Button is a sophisticated way of organizing your workflow - with just 4 buttons and countless opportunities.
Luxafor products already used by
office workers in productive companies worldwide, such as: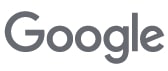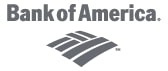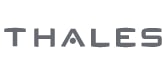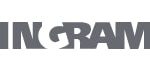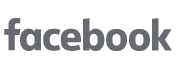 Introducing

LUXAFOR smart button
Luxafor Smart Button lets you organize your regular tasks to be accessed one click away.
Intuitive to use, easy to install, and generally understood by everyone.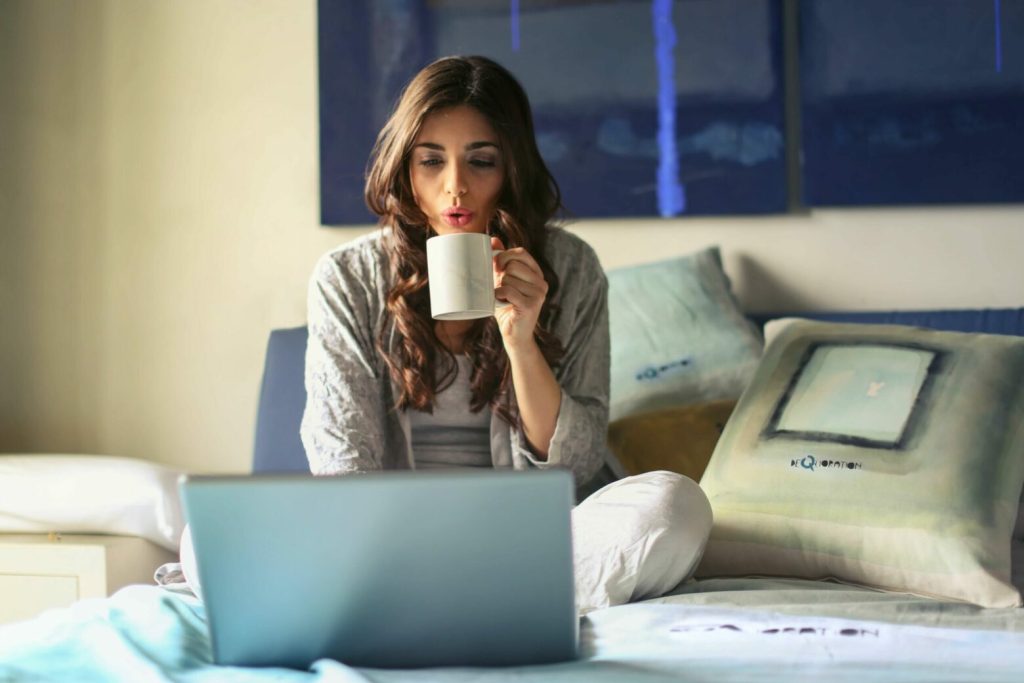 Luxafor Smart Button can be used to remotely streamline your smart home appliance with compatible software.
Join Thousands of Happy Users
Luxafor Smart Button assists you in developing efficient habits for your productivity, where workflow is streamlined while being individualized to your specific demands.
The sensory experience has been enhanced, offering a unique reaction to your touch.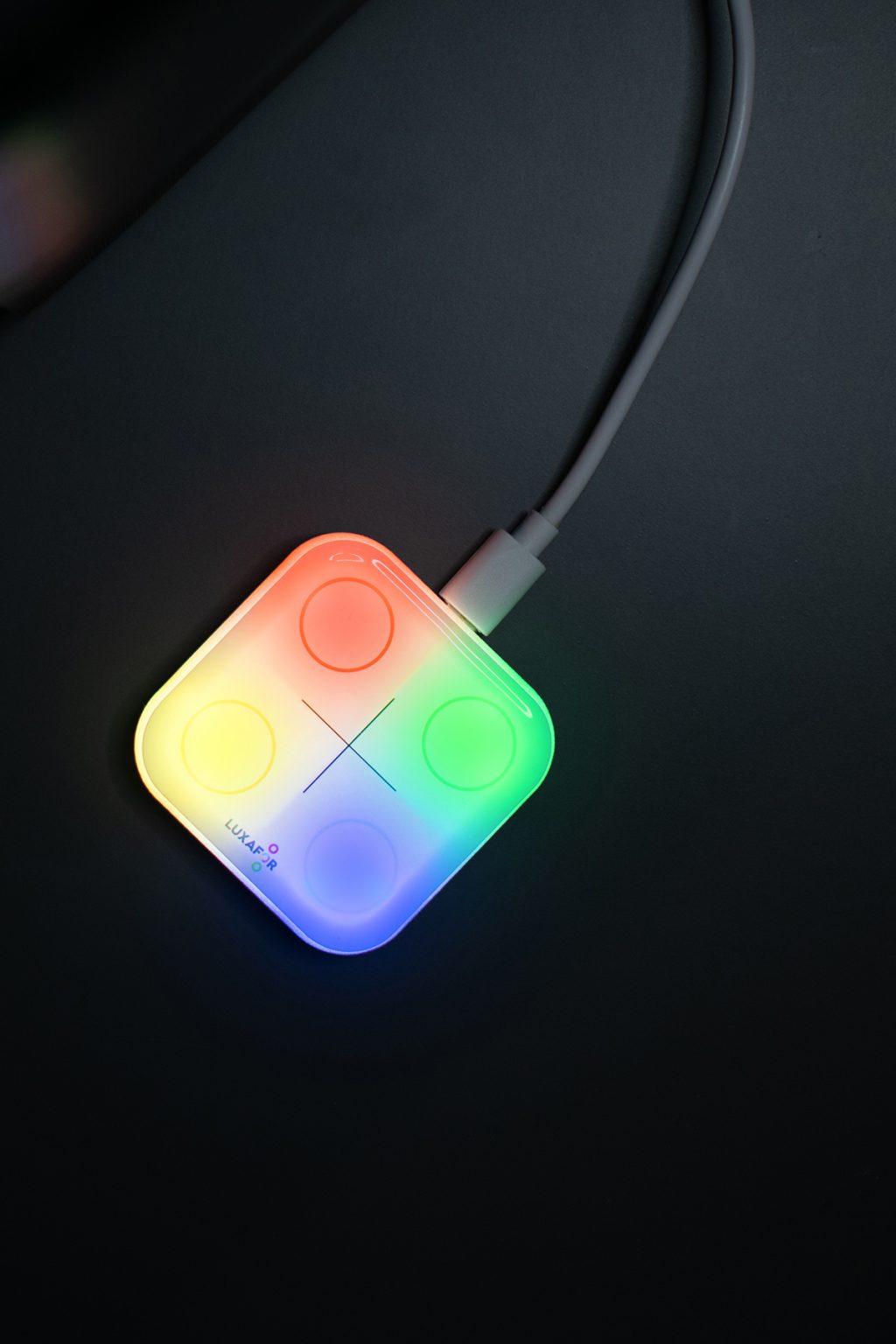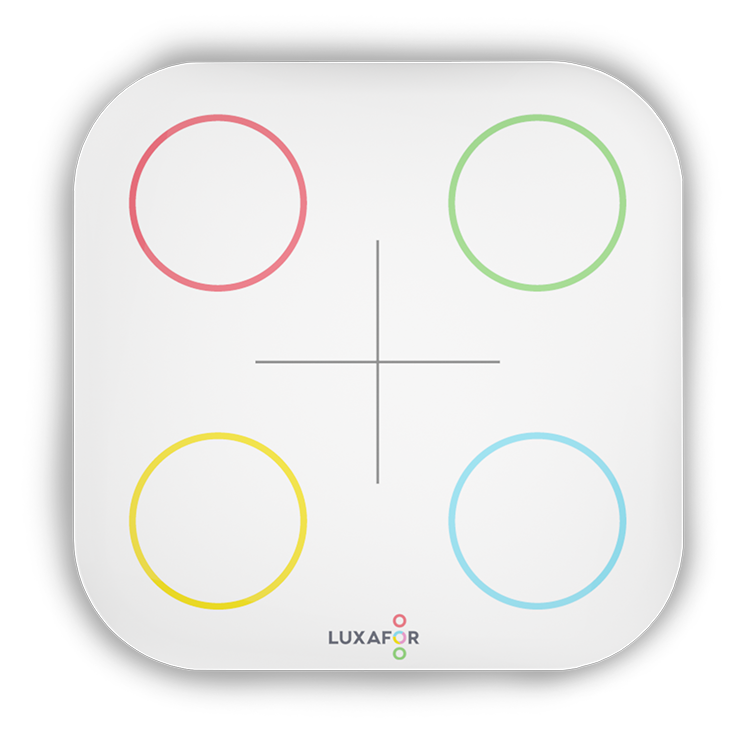 Ultra - light and modern design
It is extremely lightweight, small-scale and conveniently sized, making it perfect for every use-case.
You are a busy team-leader working on a task?
Is there a need for you to constantly multitask with ever changing duties, information, tasks, reports and communication channels?
We got you covered – do it simply with one tap.
Endless possibilities are just one click away.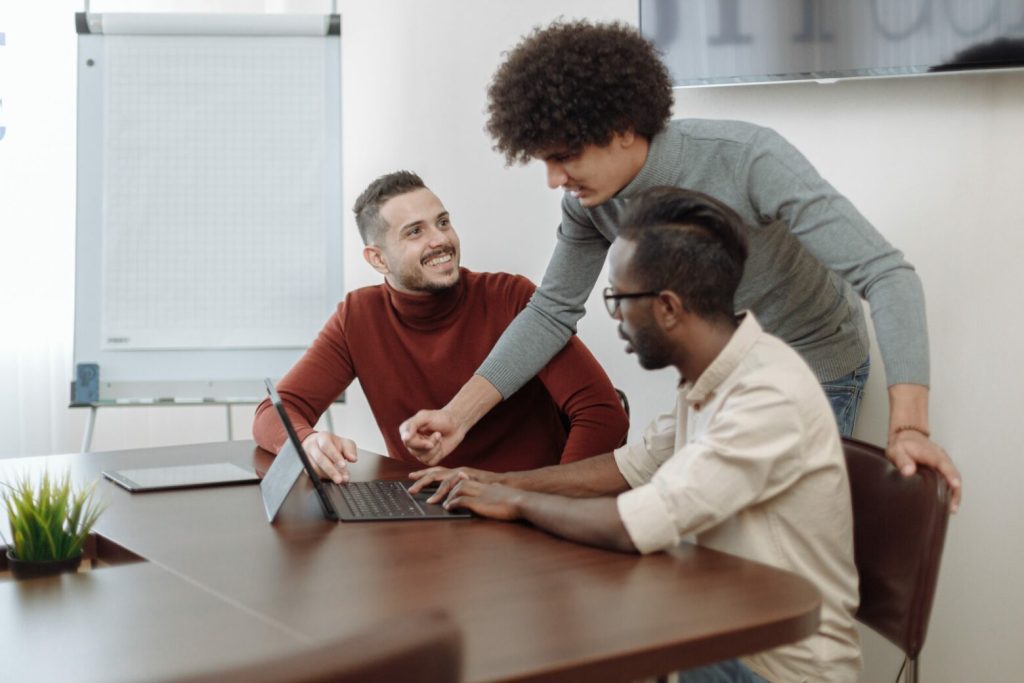 Luxafor Smart Button isn't just a regular productivity tool. Make Luxafor Smart Button your unique multifunctional helper who assists you in doing more in less time. Use Teams, Productivity Apps, Hotkey Shortcuts, Webhook, YouTube, Spotify, Apple Music. It includes features like changing colors/status of your other Luxafor devices.

Solid color

Productivity apps

Microsoft Teams
(Mac only)

Webhook
connect everything with everything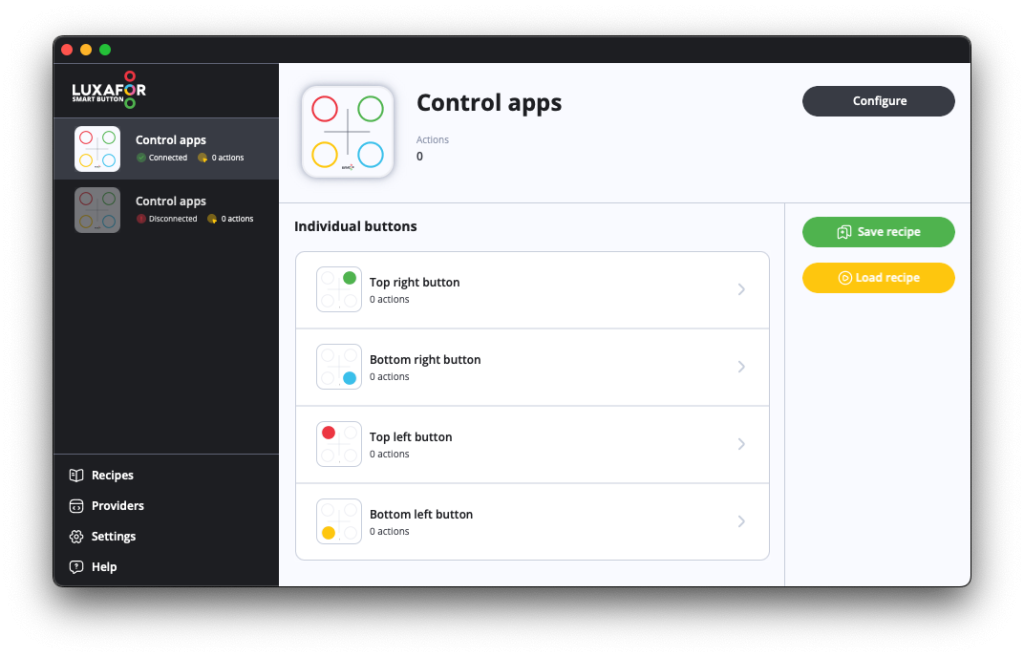 Select Color For Action Management
Use Integrations For Even More Efficient Workflow: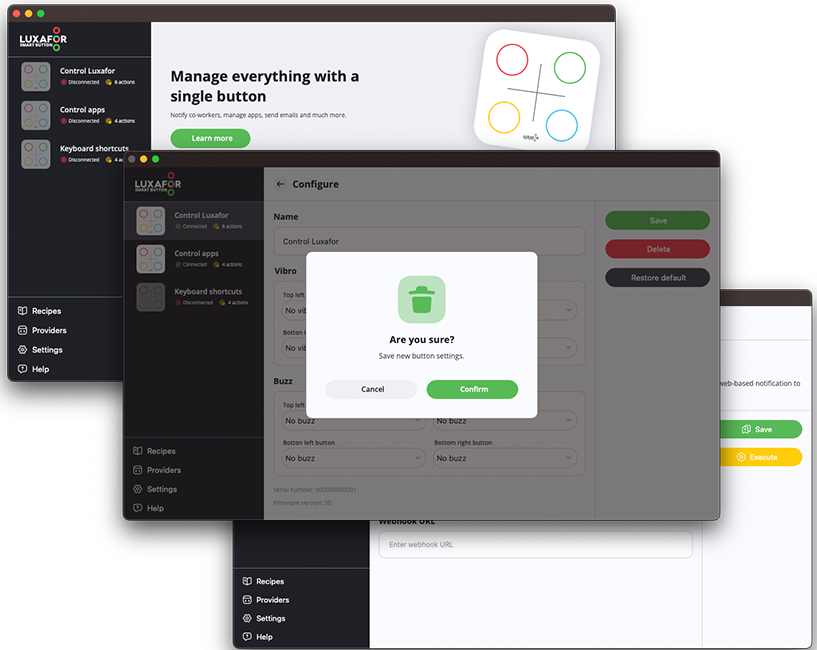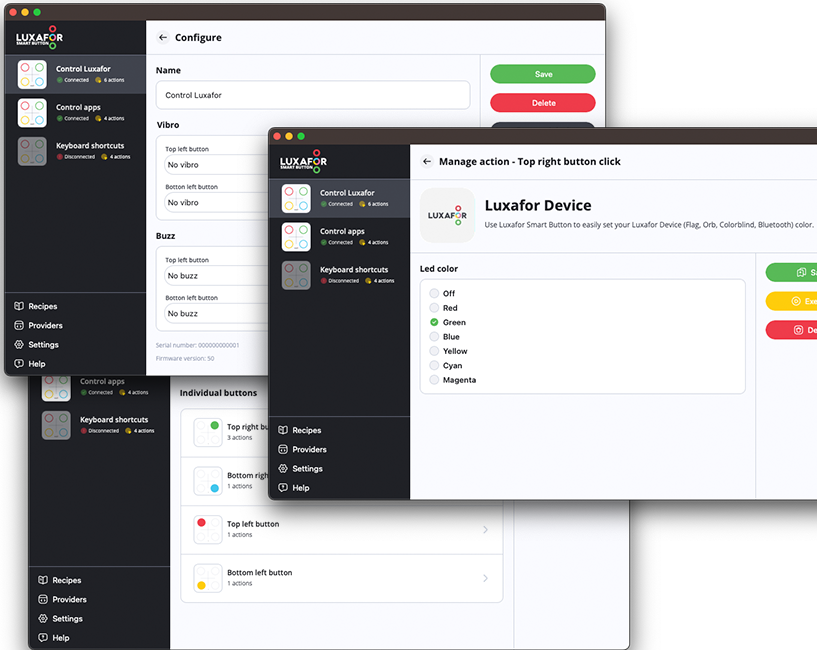 Access Your Regular Activities With Just One Tap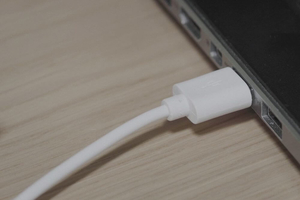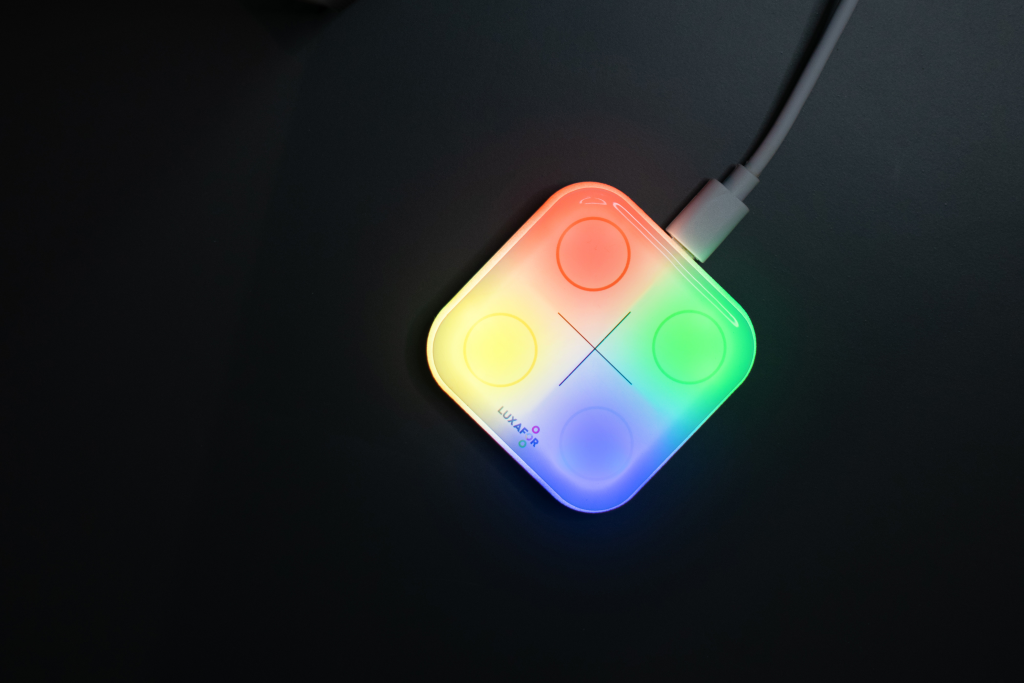 Luxafor Smart Button Specifications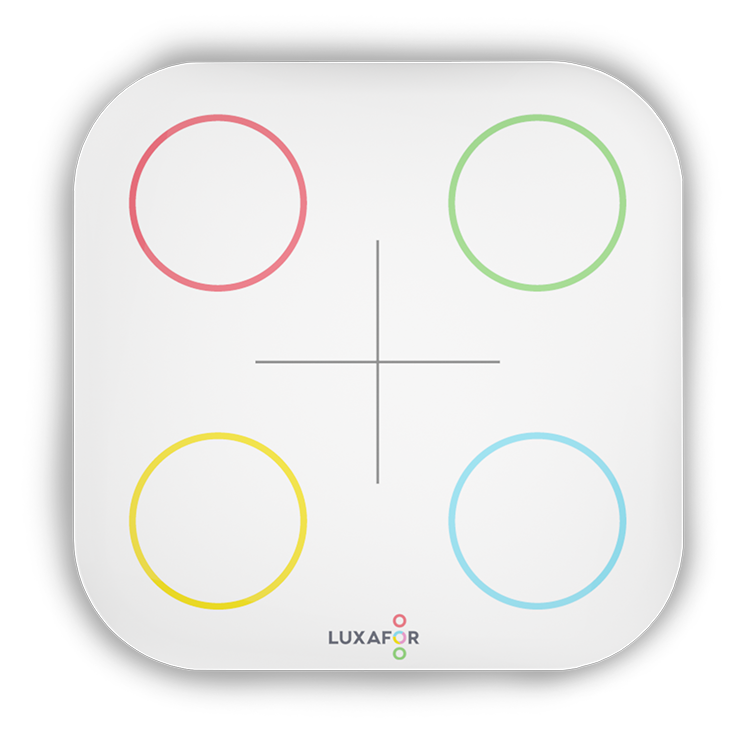 Luxafor Smart Button Features
| Luxafor Smart Button Features | Mac | Win |
| --- | --- | --- |
| Supported OS versions from | 10.14 | Windows 10 April 2018 Update (version 1803) |
| Ability to change light brightness, vibration mode and sound beep mode for the Smart Button device | x | x |
| Solid color control for Luxafor devices (Flag, Bluetooth, Bluetooth PRO, ORB, Colorblind Flag) | x | x |
| Keyboard shortcut-key event simulation option | x | x |
| Outgoing webhook option | x | x |
| Integration with Microsoft Teams | x | - |
| Integration with YouTube | x | x |
| Integration with Spotify | x | - |
| Integration with Apple Music | x | - |
| Trigger user-defined command line functions | x | x |
| Possibility to delay the execution of the next action for a certain time | x | x |
| Option to change Smart Button sense of interaction (time taken by one touch etc.) | x | x |
| Option to open the app when the OS starts | x | x |
| Option to open minimized (in minimized view) | x | x |
| Ability to create a new recipe from an existing device action configuration and devices have the ability to load them. They can be viewed and deleted. | x | x |
| Option to change the name of the device | x | x |
| Ability to erase devices or reset them to default settings | x | x |
| Multiple actions can be added to devices for each interaction | x | x |
| Providers can be turned on or off (They do not appear in the Add action list if they are turned off, but always work) | x | x |
| Disconnected devices remain in the list, but appear darker | x | x |

Nathan Duersch
Director of Operations at Symantec
I've used a few Luxafor products and have found them to be simple, effective, and cost-saving. I purchased the Luxafor Flag for my team as we work in an "open office" environment. The flags have helped my team deflect "walk ups," which has improved their efficiencies. We now have other departments asking where they can get those "cool flags".

Saskia Tröger​
GRAPHIC DESIGNER AT CHOICE GMBH​
Now I can decide when I don't wanna get disturbed and I can work more effectively in different time slots. The desktop app is easy to understand and clear. I definitely recommed it.

Kayln Denniston
Client Success Manager at EventBooking
Fantastic service, really showed they wanted to help and were willing to look into the Gmail integration. With the suggestion of using Zapier I have been able to integrate and accomplish exactly what I was looking for and more. Thank you! Looking forward to using this tool more and more.
get Your Luxafor Smart Button Now!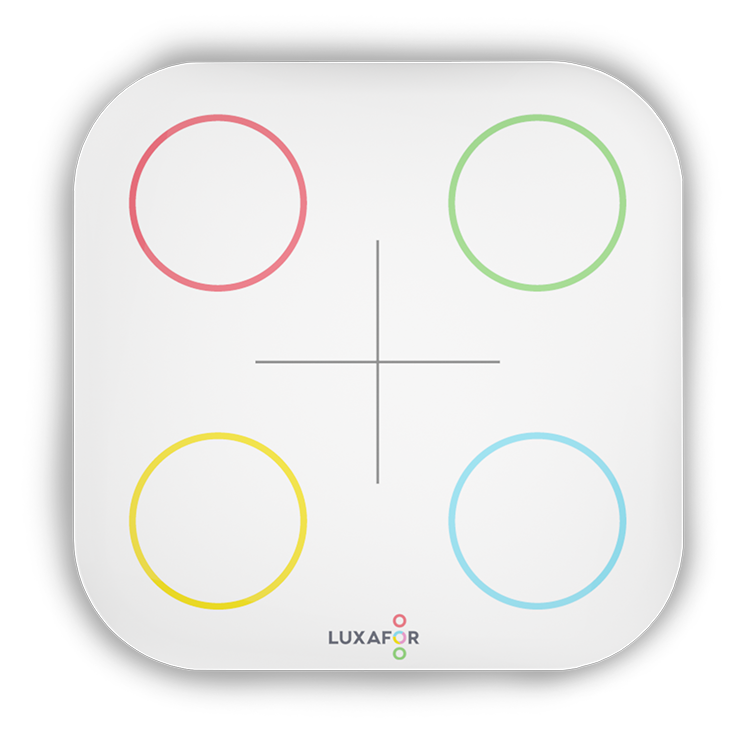 Luxafor Smart Button - multifunctional productivity button helping you to synchronize apps and IoT devices by creating individualized trigger patterns.
100% Satisfaction Guarantee
Interested in ordering Luxafor devices in bulk?
Send us a message and we'll prepare a quote for you!
You May Also Like These Products
Frequently Asked Questions
Luxafor Smart Button
Payments
Ord​​​​​er​​​​​s
Shipping
API
Luxafor Smart Button
How can I connect Luxafor Smart Button to my device?
Connect Luxafor Smart Button to your PC or Mac by plugging the included data cable into a USB port of your computer (or a hub connected to your computer) and plug the other end into the Luxafor Smart Button micro USB port.
Download Luxafor Smart Button software. Use the Luxafor Smart Button with the application and modify the lights and functions according to your needs.
Can I use my own USB cable to connect Luxafor Smart Button?
Yes, Luxafor Smart Button will work with the original USB cable provided as well as with almost any USB cable that supports classic USB data lines.
Will Luxafor Smart Button work if I'm using Google Hangouts, Microsoft Teams, Zoom and other platforms?
Not yet, Luxafor Smart Button is compatible with Microsoft Teams and soon will be available to connect all conference platforms and most popular apps.
Will Luxafor Smart Button work with my computer?
You can use Luxafor Smart Button with any computer that runs the following OS:
Windows:
Windows 7
Windows 8
Windows 8.1
Windows 10
Windows 11
Mac:
Mojave
Catalina
Big Sur
Monterey
Ventura
Will Luxafor Smart Button work with my iPhone?
Not yet, Luxafor does not provide Smart Button app for iOS.
Is the Power Bank included?
No, Luxafor Smart Button does not have a Power Bank, it is powered only by the USB connection.
Does Luxafor Smart Button come with a warranty?
Yes, all Luxafor products have a standard 2 year warranty.
Payments
Ord​​​​​er​​​​​s
Shipping
API