Start by filling in your payout settings

Once you have logged in, ensure to go to "Settings" tab in your Affiliate Area and fill out all the necessary information!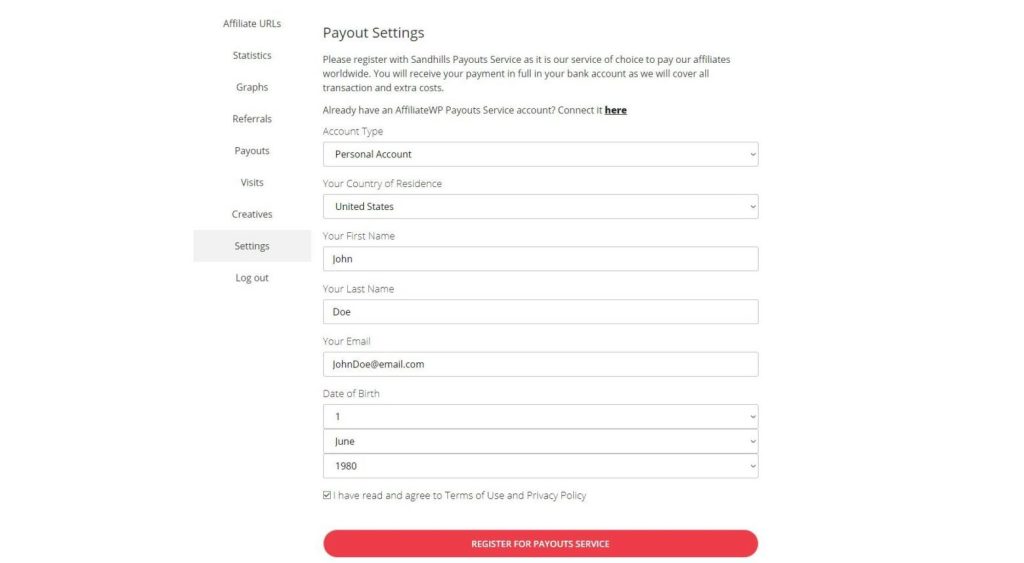 Upon clicking on "Register for payouts service" you will be asked to fill out the details on a third-party service we use to handle all of the tracking and payment (AffiliateWP).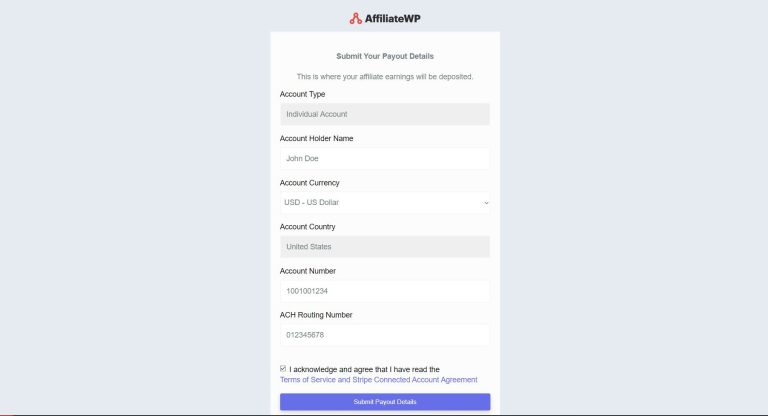 navigating Your Affiliate Area
Here you will find your unique referral URLs and have an opportunity to create new ones. These are the URLs you must use in order to promote our products and earn a commission.

To create a new URL simply enter the link you wish to refer to and click the "Generate URL" button.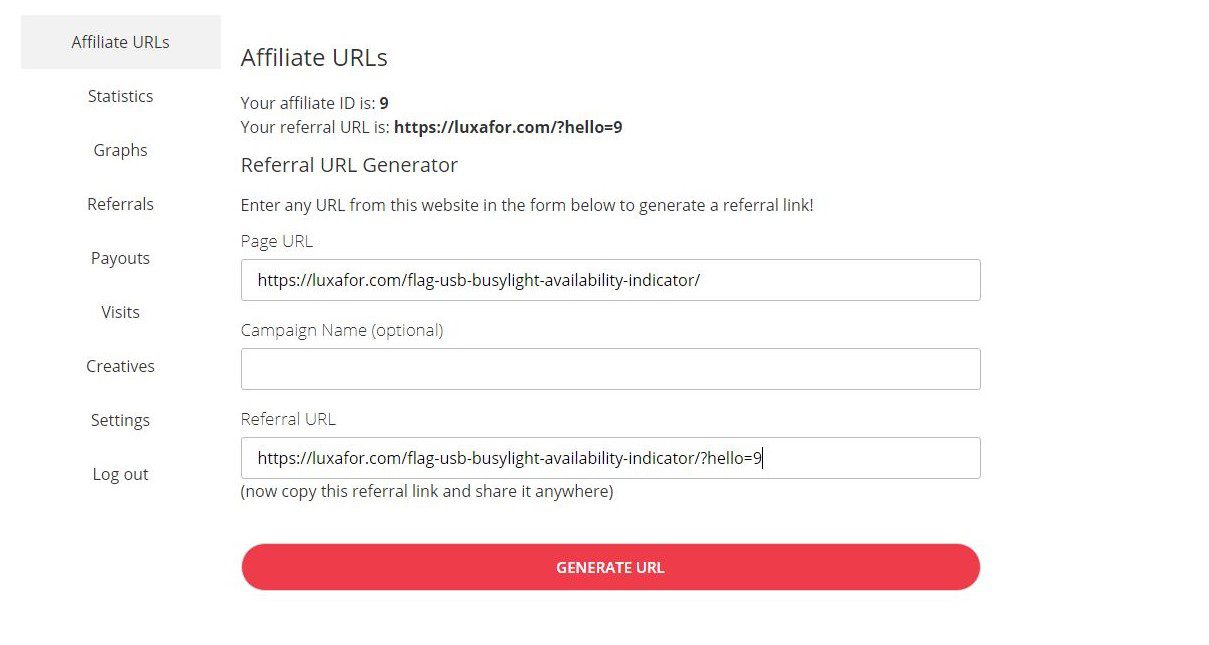 For example, if you wish your link to send your customer directly from your blog to the Luxafor Flag salespage, enter https://luxafor.com/flag-usb-busylight-availability-indicator/ into the "Page URL" field and click"GENERATE URL". Your referral URL will then be generated and look like this: https://luxafor.com/flag-usb-busylight-availability-indicator/?hello=9
This tab includes all of your important metrics in one at-a-glance overview.

Each time you earn a commission, it shows up here. As soon as you earn a minimum of USD 100.00 worth of commissions, you can withdraw the earnings by creating a request with us in the third-party service (AffiliateWP).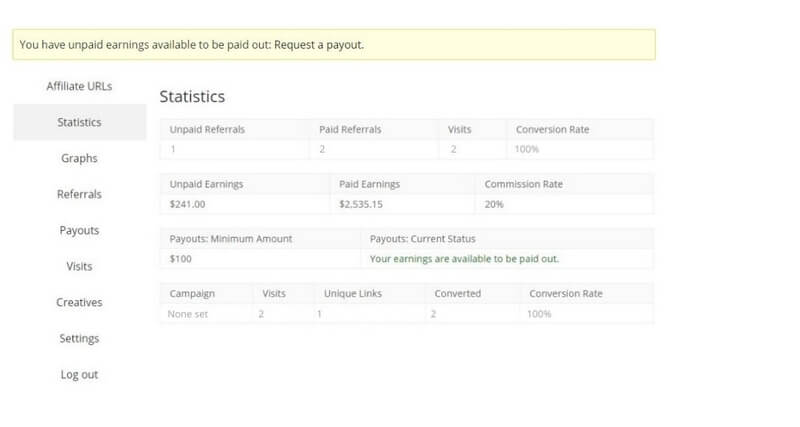 To request a payout you simply must click "Request a payout" on the notification bar. Once your request has been sent, you will see the "Payouts: Current Status" change from "Your earnings are available to be paid out" to "Pending"; and you will see a notification bar saying "Your payout request was received and will be processed soon."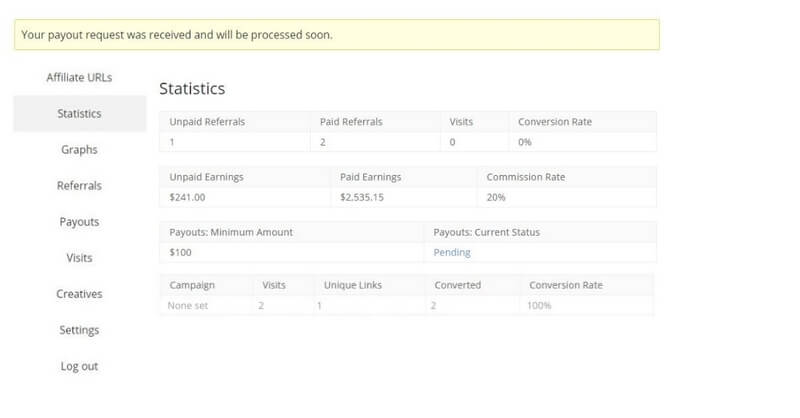 This section shows more in-depth visual representation of the most important metrics.

Simply choose the timeline from the drop-down and see your statistics in beautiful graphs.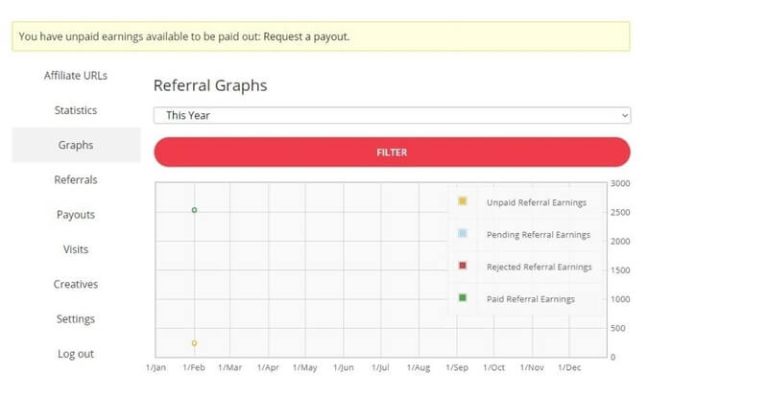 This tab provides a detailed report of the successful referrals and when they were made.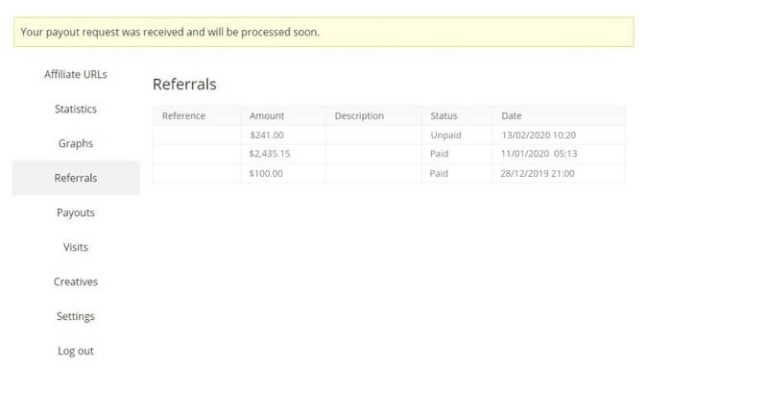 You can view all information regarding individual payouts and their status here.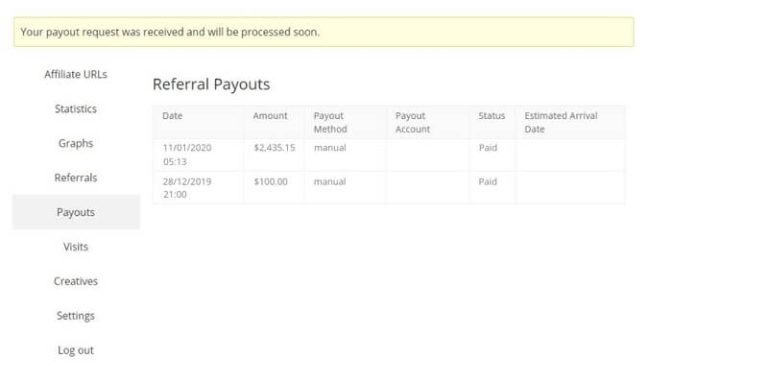 Here you can access Text creatives to use by simply copying and pasting the code snippets given into your channels of choice.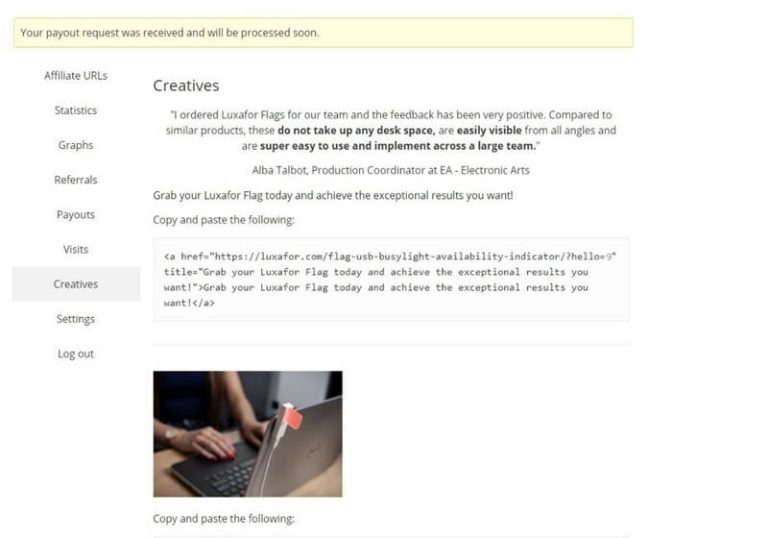 If you have any questions or suggestions regarding the Program, send us your message using the form below!