5 Best Productivity Tech Tools To Get You More Time
In a remote work environment, it is vital to manage your time effectively. Tools and programs that can help streamline your workflow can help you with this. To make it easy for you, we've listed five of the best productivity tools that have all the bells and whistles to take your team's productivity to the next level. Both office teams and remote workers can use these tools by more efficiently managing day-to-day tasks and activities.
Notion - one tool for your entire team
The Notion is a relatively new service for creating notes and text documents, to-do lists, databases, spreadsheets, Kanban boards, knowledge bases, project management, and collaboration. Investors estimate Notion Labs at $ 2 billion.
The scope for the personal use of notion is enormous. You can use it as a service for taking notes, making a to-do list, keeping a personal diary or habit tracker, organizing household chores, or keeping a list of goals for the year.
For teamwork, it is advisable to draw up a roadmap of work and monitor the implementation of tasks, maintain a content plan, share documents, make edits in real-time using comments, and attach access to Figma, Google Drive, GitHub, Latex, and other services.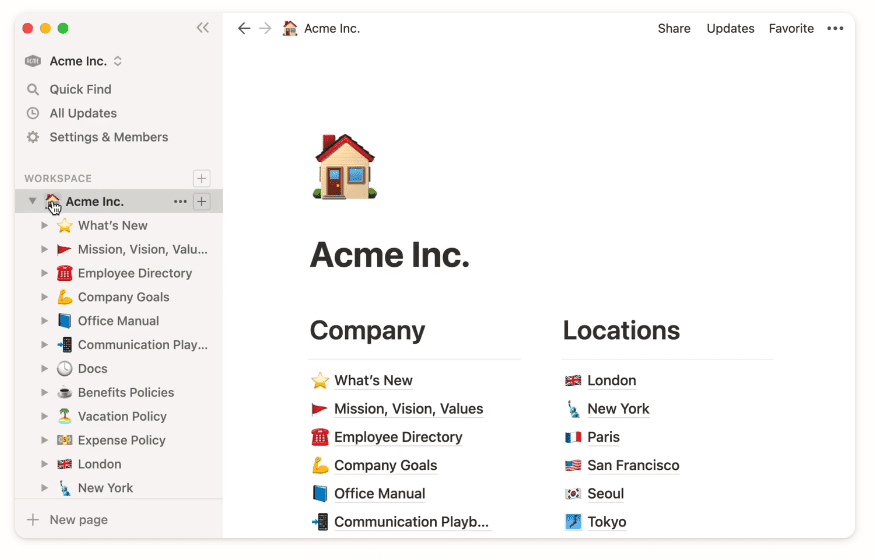 Asana - work on big ideas
Asana is not just a list of tasks but a whole system of small tools that will help replace almost any application for managing tasks, customer relationships, projects, and much more. We must say right away that there is only an English version.
The application's responsiveness is so high that sometimes it seems that this is not a web – but a locally installed program. Almost everything can be controlled using just the keyboard.
It is such a flexible tool that almost any company will be able to implement and use it. Asana's main advantage is its insane ease of use. Creating a task here is as quick and easy as writing a message in a messenger. There is no need to force anyone to use it – it happens by itself. Thanks to its flexible system of projects and subtasks, Asana has turned into a potent and versatile collaboration tool that, if used correctly, will suit almost any business.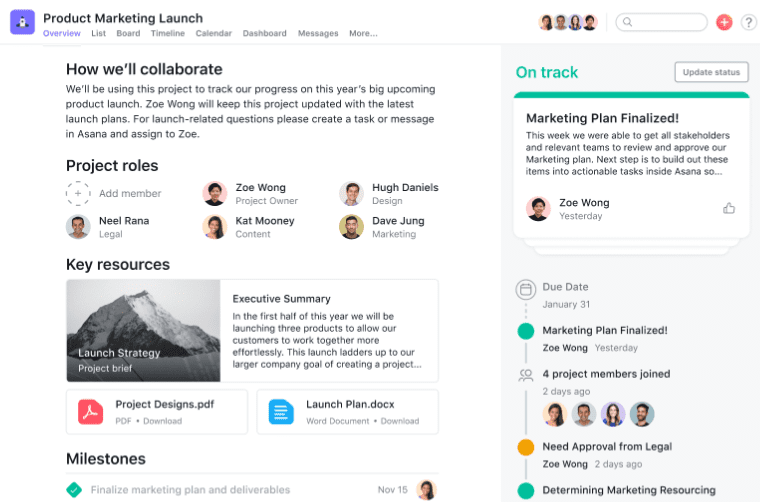 MASV - speed up your file sharing process
This service is for fast file sharing with encryption support. It is a straightforward service to use and allows you to share files with no size limit. In addition to being very simple, MASV is also secure and fast because the recipients of the file can upload files without completing the upload to the cloud. Uploading and sending large files is convenient and has no file size limit.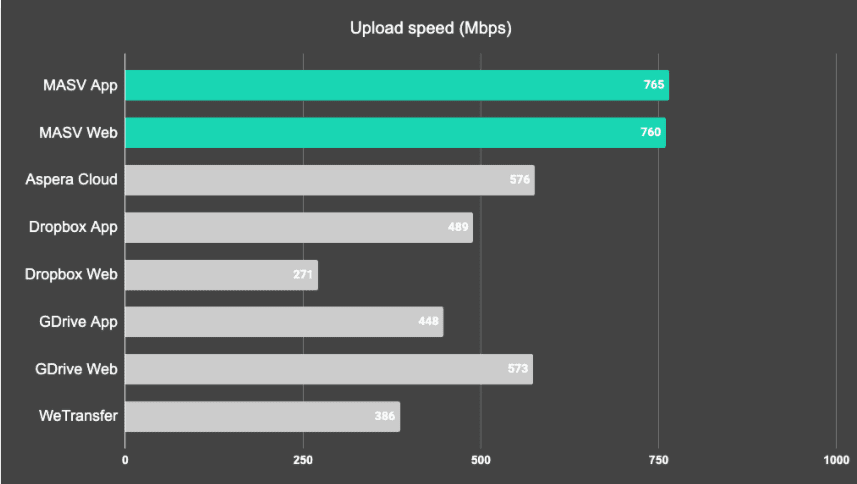 Trello - an individual set of boards with cards
Trello is a collection of cardboards. They can be arranged in a different order for a specific task. Each card has a front side and a wrong side, opening which you can attach it inside: checklists, tags (stickers), due date, participants, attachments.
Each new board is dedicated to one project. Convenient in that you can see the dynamics. Add external users if necessary (for example, the customer or freelance employees who work specifically on this project). In this case, the customer will see the process and will be able to add tasks and the necessary information independently. For example, without sending it to anyone, attach new object photos to the designer's task.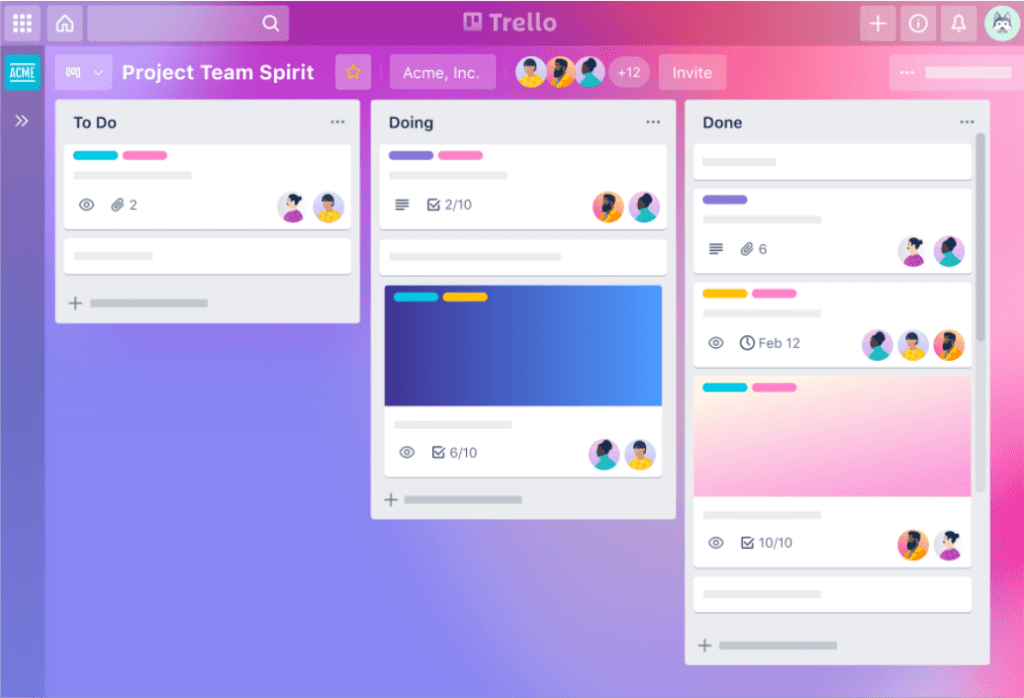 Jibble - track employee time accurately
Jibble makes it easy to track the time and attendance of your employees. Your team logs in from a phone, tablet, or web app. It is best used with team administrators or project managers who will be responsible for monitoring employees.
They can then manage essential aspects like viewing personal or daily, weekly, monthly schedules, custom reports, monitoring staff statistics, setting alerts, manual entry, or viewing biometric data.
Plus, Jibble helps you streamline your work and make your team more productive, especially if you integrate it with other tools.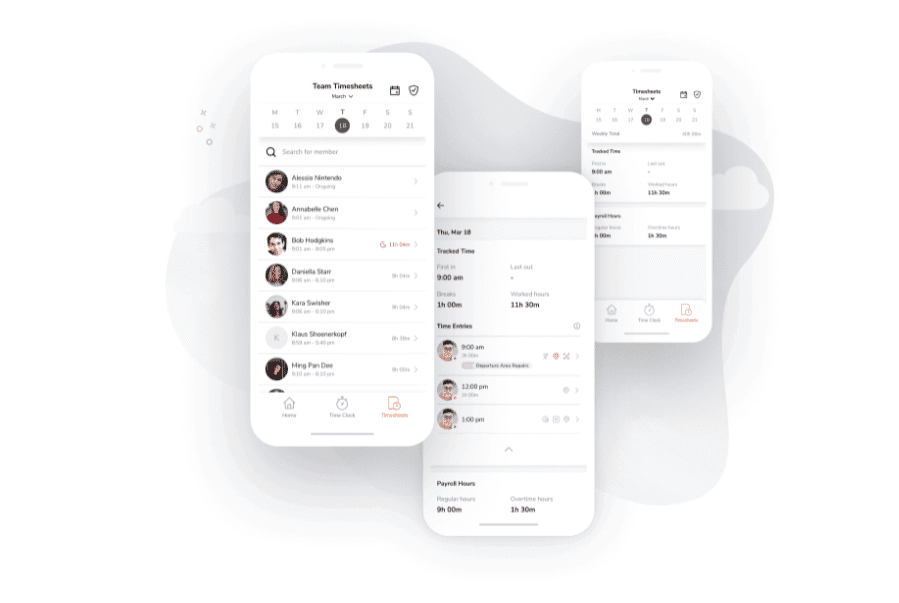 There are many technical tools to increase productivity: corporate task managers and other software for team collaboration. The debate about which system is the best can be endless, but each team ultimately chooses what suits them specifically.
Many do not find a suitable solution for themselves and begin to develop their own. In our experience, it is not the service itself that matters but the philosophy and the use of business processes.
LUXAFOR HELPS PEOPLE TO ACHIEVE THEIR GREATEST PRODUCTIVITY LEVELS WITH A WIDE VARIETY OF OFFICE PRODUCTS. LET'S BE PRODUCTIVE TOGETHER!
Do you want to build and maintain new habits? Get your free PDF version of the Don't Break The Chain calendar and start today!
Do you want to build and maintain new habits? Get your free PDF version of the Don't Break The Chain calendar and start today!