5 Tips to Make Your Remote Team More Productive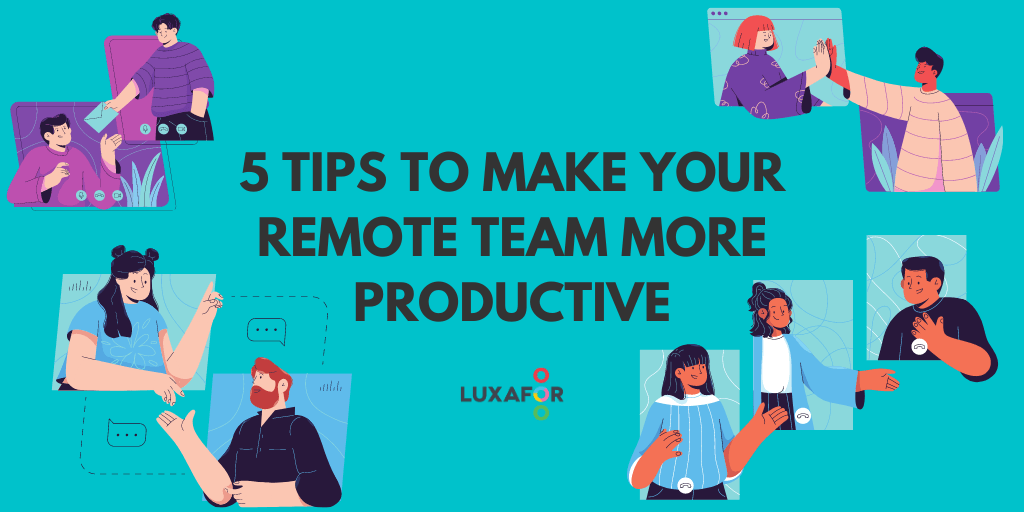 Several organizations are beginning to embrace remote work models. The notion that employing a remote model can be much more efficient than working in the office is beginning to gain ground as many companies realized that their workers completed tasks efficiently when they worked in comfort. This evaluation was majorly influenced by most companies' need to keep their employees safe during the pandemic outbreak.
The switch has not been easy for many, especially since most companies were not prepared for such a sharp transition to remote work models. Productivity mustn't decline with such changes even as workers might need time adjusting to this new model. While a remote team can increase productivity, adequate management is required to actualize these potentials.
Your team might be new to working remotely or even be familiar with the model; you must keep improving on productivity and work output. Listed below are tips that can help your remote team become more productive.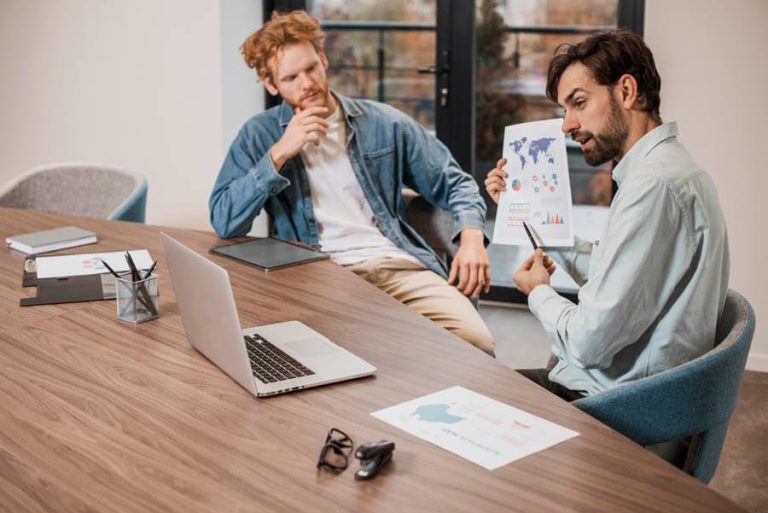 1. Inculcate Responsibility and Ownership
Since distributed teams are less supervised than when the team is working under the same roof, it would do a lot of good to build a disciplined team accountable for their actions. This habit, when mastered, will greatly help you improve productivity.
Let every member of your team take full ownership of their work. Allow them to make decisions and take responsibility for it. Help them design their works in a way that will suit their peak hours when they are most efficient.
Remote models help people discover themselves. Stringent rules and policies can limit this discovery. It will do the greater good to allow your team members freedom but not without discipline and responsibility.
Effective communication is important for the success of every project. You must keep your team in constant communication, especially when the team is distributed all over.
As a team manager, you should be available to your team members. They must be able to reach you regularly to communicate on work progress, setbacks, and improvements.
If your team members are not the best communicators, you have to create communication expectations that mandate that they give you feedback daily on work progress. It helps you ascertain that work is being done, and you can improve on individual lapses.
Knowing your team will mean that you understand your team members' uniqueness, how they work and function maximally their strengths, and their weaknesses.
This knowledge will help you leverage your team better. You are informed on what type of task will fit each member and who will function better in one aspect or the other.
Leading your team members on a journey of self-discovery will improve your team's quality and show a great impact on their level of productivity.
As much as you want to give your members freedom by staying out of their way, you also need to keep them under check, which is important for some supervision level. You need a working system for the following reasons:
Implementation of systems is necessary to maintain the office structure and ambiance you would have had if your team wasn't operating remotely.
You need to design a measure to quantify the time spent working. You can set up time and work trackers to quantify the amount of work done per day. Since you can't have an attendance register or physical clocking machine like you would when working in an office environment, these structures are important for measuring efficiency.
Systems also help to maintain synergy between workers.
While everyone works individually, there might be a conflict of methods, especially if two or more people have to work on the same project. A working system can help solve that issue as each team member has procedures to follow to keep excesses in check.
5. Use Tools to Make Your Work Easier
There are various work tools and software that can help you build a more productive team. Some of these tools help you control and manage projects regardless of location barriers. Work can get bulky, and you need to make execution easier for your team else they get stressed and frustrated. As a manager, you should encourage the use of software and tools and train your team members to use these project management and work tools for improved productivity.
One of the main tools you can use to make work execution faster is the word to pdf converter. With this tool, you can convert files without losing their integrity. It helps to improve the transfer of documents and the compilation of project briefs and summaries.
Building a productive remote team requires patience and consistency. While you may want fast results, you should be careful not to push your team members beyond their limits. Steady and constant growth will eventually amount to a huge increase in productivity in the long run.
Do you want to build and maintain new habits? Get your free PDF version of the Don't Break The Chain calendar and start today!
Do you want to build and maintain new habits? Get your free PDF version of the Don't Break The Chain calendar and start today!
Jennifer Monroe is an architect. She is young and ambitious, with a degree in architecture. She has eight-plus years of experience in interior and exterior design. Her mission is to inspire others to live their dreams and create their perfect sweet homes.