How to Keep On Track With Your Health Goals During a Pandemic
The current situation has disrupted the whole world. Businesses are closed, and employees are working from home. Isolation and quarantines have further intensified the issue. As a result, many of us are experiencing poor physical health.
The new work-from-home environment has made us dull, lethargic, and less productive. Therefore, it is imperative to get up, set some core health goals, and boost productivity. Here are some useful tips for you to keep your health goals in check during the pandemic: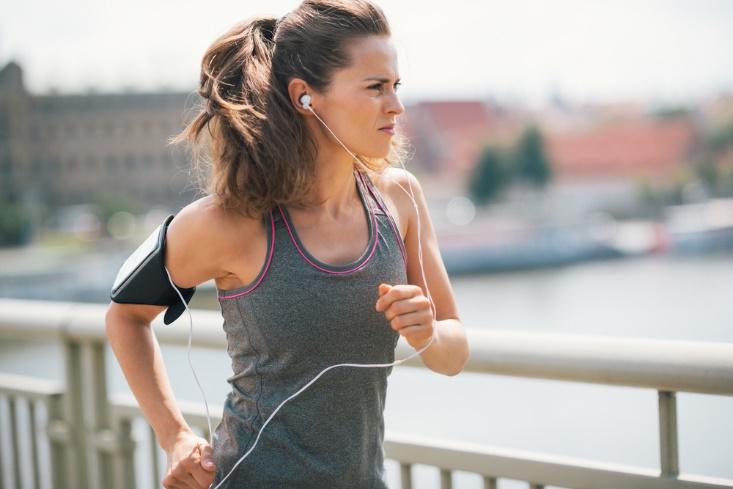 1. Increasing Motivation with Connectivity
Since people are confined to their homes, competition among gym members and interaction with friends is missing. Similarly, employees are not attending the office regularly, which has affected one's motivation to get up and get things done.
However, we have the latest technology, and we should make the most of it. Free apps and wearable devices let us track the physical health besides sharing the results among our social network. For instance, we can use devices like Fitbit, Apple Watch, and Garmin to enjoy and share the health goals, participate in competitions, and congratulate the winner.
Tip:
I have been working from home for the past 3 months. Unfortunately, my productivity declined in the first few weeks due to my poor health. Sitting in front of the laptop all day without talking to anyone, meeting with friends and co-workers, I felt extremely bored and demotivated.
Then I started using Apple Watch. Even when I was cooking, doing carpet cleaning, or even mopping the floors, I enjoyed observing my heart rate, ECG, and blood pressure. If you are not comfortable with a wearable device, try using a free fitness app.
Apps like Fitbit, MyFitnessPal, Runtastic, and many others offer great features. The apps track your step data and let you participate in fitness challenges.
2. Plan Workouts for Break Time
Taking breaks improves productivity. Let these breaks also improve your health. Yes, plan some workout for every break. Physical exercises reduce your stress levels and improve blood circulation. Instead of watching movie clips on your couch, spend your break time doing a quick and healthy workout. You can add Leslie walk and Tabata to your list.
They can be done from home, and these easy-to-do workouts let you reduce more calories in less time. Once you start enjoying these mini workouts, you will want to wrap up your work for the next break quickly. Therefore, it will leave a positive impact on productivity. You can also do rope jumping, running, squats, and many other less-intense workouts.
3. Attend Virtual Gym Sessions
Working from home does not mean sitting on the desk from morning till night. You need to plan your day. If you do not plan, you won't be able to manage your time correctly. You might be able to get your work done, but you won't have any time for physical fitness.
Therefore, plan your day and select a specific time for a virtual gym session. Everything is still the same. The only difference is in the way we do it. So, try to select the same timings for the gym you used to have before the pandemic. Share your virtual session shots with friends and colleagues and be their source of motivation.
4. Join Fitness Groups or Follow a Health Blog
Many of us are going off the track when it comes to health goals. Joining various groups on social media will give you a daily dose of motivation. You will learn how others are staying fit, their health routine during a pandemic, and how they are managing health goals with remote working?
Getting new ideas will always motivate you to achieve new health goals. Have a look at OneQuest Coaching Community on Facebook. The group is managed by various nutrition and health experts. By paying just $20, you will get some amazing ideas and tricks.
In addition, you will also get an opportunity to interact with other like-minded people. Getting into such groups will help you in staying on your health track. Moreover, do not forget to follow health blogs. You can also subscribe to some good YouTube channels related to health.
Listening to health-related podcasts is also a great idea. Have a look at Mad Fit, Tone It Up, POPSUGAR Fitness, and many other channels. Getting notifications from your subscribed channels is enough to remind you about your health goals. Not only physical goals, these groups, and apps can also help you achieve mental health goals as well.
5. Always Break Up Sitting Time
Now, you do not need to walk to the conference room, go to the cafeteria, or visit the manager's office. Everything is in front of your laptop. However, you cannot sit still from 9-5. This will cause some serious harm to your health goals. Therefore, plan your work in chunks. Take breaks and roam around in every break.
Do a short workout, get up, go to your balcony and call a friend, or just have your kitchen's visit for some light munching. In this way, you will stay physically active. Besides this, this will have a positive impact on your productivity. Every time you return to your desk, you will sit with a fresh mind.
Tip:
For boosting productivity, try using a LUXAFOR FLAG. It is an indicator that lets you stay away from distractions by letting others know about your busy schedule.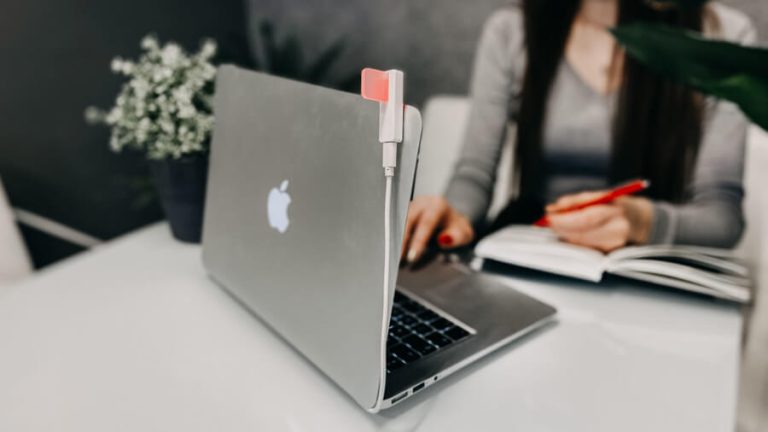 Never jump to work right after getting up. You should have a proper working plan beforehand. Do not compromise on your breakfast, morning walk, or exercise. Get up a little early, enjoy a morning walk, and have a healthy breakfast.
Once you have fueled up your mind and body, you are all set to work as a productivity machine. Give your best shot, take a break, refresh your mind, give your body another dose of health, and get back to work.
When you plan everything, you will get time for your health goals, productivity will increase, and your sense of accomplishment will also flourish.
In short, keeping your health goals on track is possible with a few strategies. Use the right tools like famous fitness apps, fitness devices, and wearable health-tracking devices. Similarly, stay connected with fitness experts via social media. Join online communities and register for a virtual gym class. Plan your day and break up your sitting time into small chunks. Following these key tactics will help you stay healthy and motivated.
Do you want to build and maintain new habits? Get your free PDF version of the Don't Break The Chain calendar and start today!
Do you want to build and maintain new habits? Get your free PDF version of the Don't Break The Chain calendar and start today!
Shaheryar provides ghostwriting and copywriting services. His educational background in the technical field and business studies helps him in tackling topics ranging from career and business productivity to web development and digital marketing. He occasionally writes articles for Carpet Cleaning London