Writing a Time Management Action Plan for Remote Teams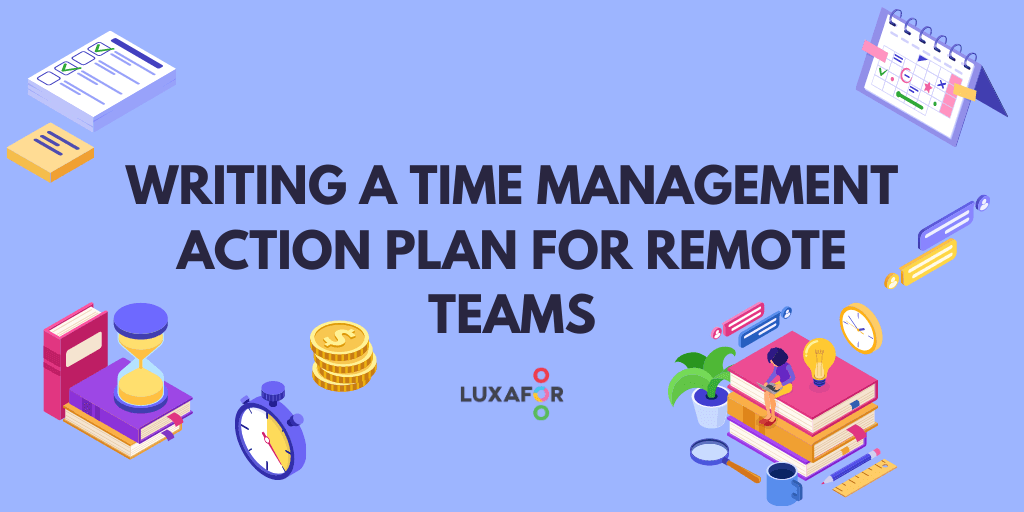 Global changes in the world inevitably resulted in the need to adjust teamwork. Problems and work peculiarities that were relevant mainly to freelancers now became a reality for many other people. Achieving goals, and maintaining, and increasing productivity are still the major priorities of any team, whether it was working remotely initially or was forced to change operation mode due to the Covid-19 pandemic.
A precise time management action plan will save your team from facing many challenges or even falling apart. Even if somebody is reluctant to allow their team to work remotely, a prompt development of an action plan and effective time management techniques will help enjoy the benefits of work-from-home mode.
One can easily anticipate what aspects can cause troubles if left unattended. Several global steps need to be taken before proceeding to more specific measures:
A clear understanding of what is expected in the end will allow for determining needed resources, adequate distribution of tasks, and proceeding to the next steps. A project without a roadmap and defined set of smaller portions of work is destined to either be a failure or be entirely low quality.
This includes not only the final deadline but multiple milestones as well since nobody wants to suddenly realize that the major part of a project is not even close to completion due to procrastination issues while the deadline is next week.
Things may change, and quick re-prioritizing or adjustments might be needed at any moment, so good managers do not leave the team alone. Checking how milestones are being followed is crucial for general time management.
Share These Solutions with Your Team
Effective manager not only introduces global requirements and sets deadlines but also assists team members and helps them reach the heights of productivity. Remote work presupposes many challenges, so being aware of them is essential.
An appropriate working area at home is a must since this is the only way to ensure a proper working atmosphere and decent free time after work. Refusal to set up an organized workspace will lead to ineffective time distribution and the inability to separate work tasks and home duties. Inevitable mental health issues will contribute to the absence of time management even more. That's why a manager must obtain feedback on their team's working conditions at home and assist when necessary.
Employees must know how to manage their schedules. Attempts to practice multitasking and be as flexible as possible will result in low productivity. Professionals whose career choice is paper writing suggest dividing large tasks and projects into small daily portions of work so that all deadlines will be eventually met. Just imagine a request to write a long dissertation within three days. Even several all-nighters in a row will not help to deliver quality work. Thus, such huge tasks must be divided into smaller ones to be taken care of one by one. This will help to avoid careless completion as the result of leaving tasks until the last minute. Attempts to complete a huge portion of work at once are also extremely demotivating and may lead to severe procrastination issues.
This means eliminating all factors that distract an employee during remote working hours, whether checking social networks, preparing dinner, or talking to a friend. Very easy and at the same time comprehensive solution Luxafor Flag has already proven its effectiveness for wise time management in the office. Remote teams have even more need for tools to ensure distraction-free work. Family members need to be informed when it is free time and when they should not be distracted to give their full attention to work.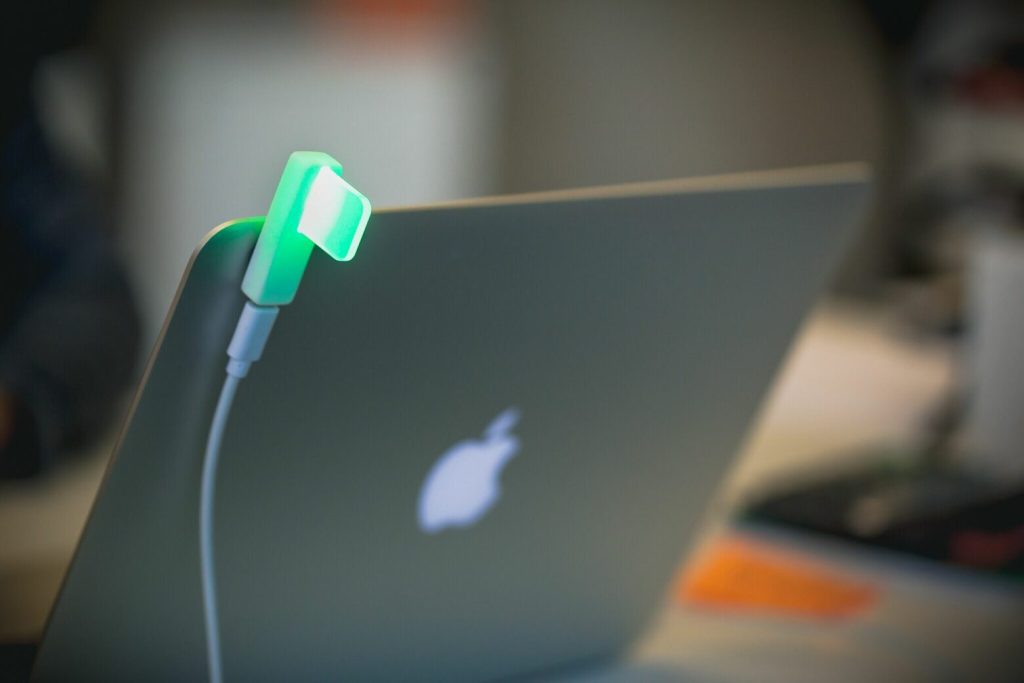 4. Emphasize the necessity of breaks
A wise manager would not ask remote team members to be always available and constantly shift them from one task to another. Dedicated and deep work is possible when one's mind has appropriate rest, whether it was a day off or a short coffee break during the shift. One should feel refreshed and ready to continue working after changing the focus to not work-related things. The ability to "switch off" working mode once "office hours" are over is essential for remote workers to feel well-rested.
5. Keep the team in contact
While a feeling of loneliness may not appear to be related to time management, it may cause severe performance issues over time. Many individuals tend to be kind of slack about work while not controlled. Working spaces like offices usually have a special vibe that helps people feel motivated and focused. This feeling is hard to achieve while working in isolation. Communication with teammates will help to keep the working atmosphere and stick to time management rules.
This appropriate time management solution will help detect any issues as early as possible and avoid missing deadlines. An effective manager will help figure out what exactly needs to be done and when, change the priority, and assist in developing a clear plan of action for each team member in case of need. Upcoming feedback will also motivate team members to do their best and keep up the good and timely work.
7. Make sure to include all tasks
It is essential to focus on a global task and how to present quality work and perfect results on time, but good time management should include daily routine tasks that all employees still have to complete. A good workload balance between easier and more complicated tasks is what ensures productivity and engagement. Small and routine tasks also take some time and this needs to be considered while developing the action plan.
Any teamwork requires the application of time management techniques and developing a clear action plan at the beginning of a large project that needs to be done on a remote basis will definitely prevent many potential issues. Even though individual time management is at every employee's discretion, general terms, clear requirements, and deadlines set by a manager as soon as possible will contribute to the team's effectiveness. There are multiple other things the manager can do to assist team members throughout the way, and it is better not to neglect them.
Do you want to build and maintain new habits? Get your free PDF version of the Don't Break The Chain calendar and start today!
Do you want to build and maintain new habits? Get your free PDF version of the Don't Break The Chain calendar and start today!
Jessica Fender is very excited about psychology and this background significantly helped her when she decided to try a project management career. Now she knows what exactly her team members should do and how to motivate them and continue working on complicated white papers without delays and provide high-quality work. Currently, Jessica is an editor at GetGoodGrade.