10 Tips For Managing a Remote Team Effectively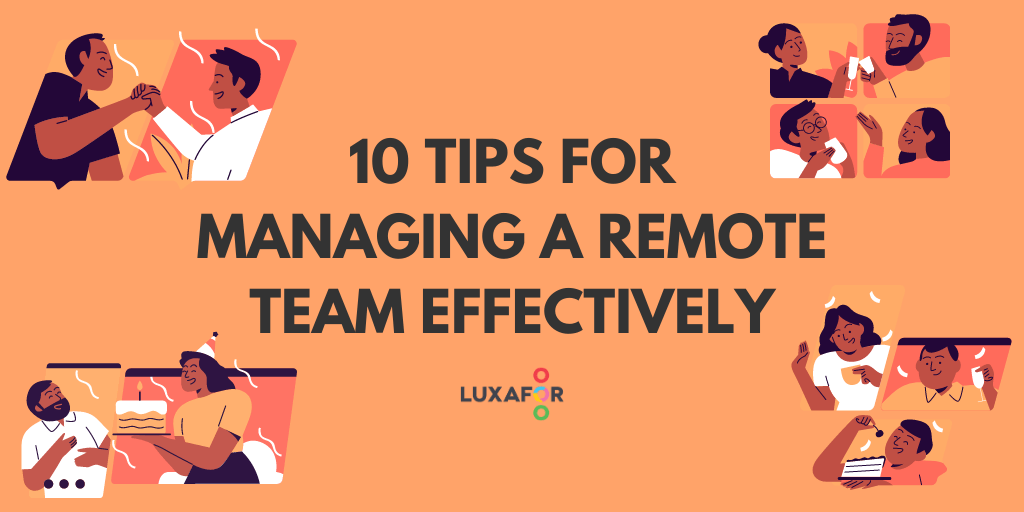 The development of modern technology leads to an increased demand for remote employees who will work remotely, away from the office. It is more convenient for some remote workers to work most of the workweek remotely in order to better distribute time between work and personal life. Others, who live abroad and have unique technical skills, can offer their services to companies looking for remote employees with specific qualifications. Some companies may hire talented employees to work remotely in areas such as creating a specific programming language or developing graphic designs.
At the same time, keep in mind that managing a completely remote team would necessitate slightly different management skills. As you won't be able to walk around your offices to see what your employees are doing, and you won't be able to coordinate your working hours with those of your remote workers. And it is critical for a business to provide adequate communication between the team leader and team members, which will avoid unproductive time, so here's 10 tips for managing a team remotely.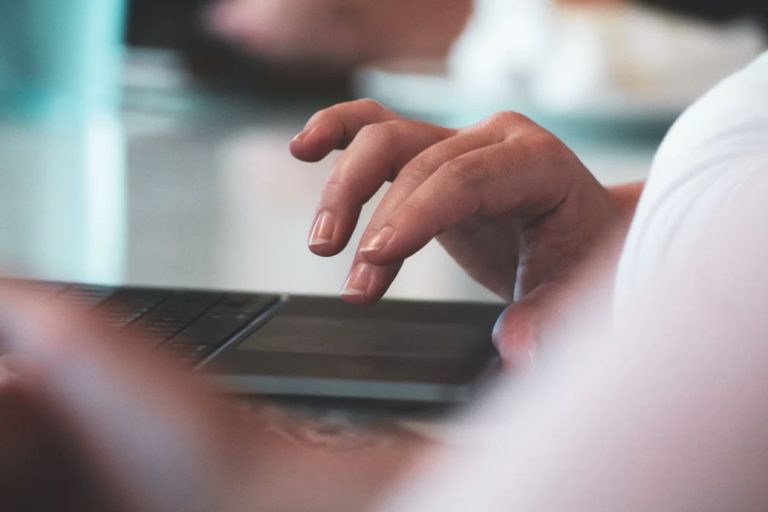 1. Develop procedures for recruitment and job familiarization.
The process of recruiting new virtual workers is complicated, but it is critical for the smooth integration of newcomers into the team as well as the development of a positive corporate culture. It makes sense to hold online presentations and training sessions with interactive content for new employees, as well as to schedule Skype conference calls so that the virtual staff can see, hear, and meet their new colleagues in real-time.
2. Help remote workers develop a routine business process.
Many entrepreneurs think and expect that remote employees can plan their work hours perfectly. In fact, the majority of remote workers need assistance in establishing their work regime. That is why you need to prepare the structure of the business process and clearly define the goals and methods of checking the achievement of the set goals. In the absence of a well-developed business process, the lack of regular contact between the remote worker and the team leader creates dissatisfaction for both sides.
3. Focus on what's important.
As a team leader, your primary responsibility is to accomplish your goals and objectives. Using online tools to check and approve virtual employees' work creates positive working relationships rapidly. It makes no difference where your remote employees work; what matters is that their work meets your company's productivity standards.
It is natural for every team leader to want to control the process of performing daily tasks by a remote team. Constant checking and inquiries, on the other hand, may be counterproductive. Create a system that allows for daily or weekly monitoring, but does not disrupt business processes. 
5. Ensure that remote employees are well-informed about the company's regular operations and internal discussions.
Remote workers are as much a part of the company as its full-time employees. Remote employees are just as important to the organization as full-time employees. Team leaders should make every effort to keep remote workers informed about company activities and events.
6. Emails are not the only way to control a remote team.
When managing remotely, it's important to keep track of your team's progress, which is best achieved over the phone or via video chat. Email communication can be effective, but it makes it difficult to have an open conversation. When you communicate over the phone, you will have an open conversation about events and problems occurring in the remote team.
7. Organize weekly meetings.
A weekly meeting with the entire remote team staff will help the entire team stay on the same set course. Meetings increase remote employees' sense of responsibility. In this case, each employee will know what they are responsible for and what needs to be done to achieve the goals.
8. Provide opportunities for professional growth.
Even remote workers want career prospects, and if you don't have a clear plan for your team's professional development, remote workers will become dissatisfied and want to find a new job.
9. Avoid overly informal relationships.
Your virtual team has been formed for work, and its members are waiting for your instructions. As a team leader, your task is to create a formal agreement, define employee rights and responsibilities, and explain your work expectations. If all of the above is done informally, remote workers can become frustrated by frequent changes and a lack of clarity about their duties.
10.  Working remotely isn't for everybody.
This position has a lot of distractions, and to be effective as a remote employee, your coworkers must be excellent communicators. The most common mistake when leading a remote team is not following clearly defined and mutually agreed upon daily goals.
In the current situation, a lot has fallen on you and your team. Of course, this is not a reason to stop working, but it is reasonable now to reconsider your approach to productivity. Stop keeping track of the 8-hour workday. For many teams, traditional business hours and days stop existing. Instead, show trust in your team and give them the flexibility and freedom to organize their workday so they can handle their workload and stay productive.
Do you want to build and maintain new habits? Get your free PDF version of the Don't Break The Chain calendar and start today!
Do you want to build and maintain new habits? Get your free PDF version of the Don't Break The Chain calendar and start today!
Angela Johnson is a professional writer working for Essay Map. She also writes content on topics like business leadership, education, self-growth, and provides help on how to write a term paper.