13 Modern Software Tools that Will Help You
Replace Old Office Hardware
Employees are essential for any business's success, and when they're uncomfortable, everything can go wrong. The better the atmosphere in the office, the more efficient the work is. But it's impossible when the place is cluttered with old bulky hardware.
As technology evolves, modern solutions appear on the market. From apps to smart conference tables, you can find anything you need to make office life more comfortable. But what is essential, and what is unnecessary? Of course, everything depends on the type of business you have, but some things are universal. Here are 13 modern software tools you need in the office in 2021.
1. Video Conferencing Software
A video conference can be conducted using a standard phone, but it might not be very convenient and efficient. To make communication smoother and easier, you should consider installing video conferencing software in your office. It allows you to communicate with colleagues by using video conferencing and conducting meetings remotely. Click here to find out more about how VoIP conferencing and communication solutions can bring your business to the next level.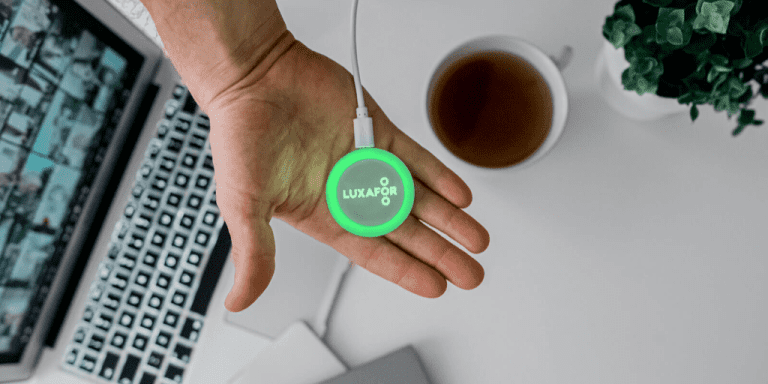 Productivity software allows you to enhance your productivity in the office and boost your performance. You can create templates and use checklists that will help you spend your time much more efficiently and get more done. To give an example, some products offer a mobile app that allows you to take notes on the go and sync them with the software on your computer when you come back to the office.
There is also a wide variety of BlueTooth-enabled productivity-enhancing items, such as those available at Luxafor – these handy gadgets are helpful when it comes to tracking the progress of your projects and the productivity of your employees, among other functions.
3. Personal Virtual Assistant Software
Virtual assistants help you manage all your tasks at work and make your life more comfortable. They help you to prioritize tasks, create schedules, remind you about upcoming meetings, manage your calendar, and draft emails. With personal virtual assistant software, you will never miss another deadline or forget about important tasks again!
4. Speech Recognition Software
Speech recognition software can be used for writing and editing texts. It is a perfect tool for people who have problems with physical mobility or work sitting behind a computer all day long. It can save your employees a lot of time every time they're away from the keyboard but need to jot something down quickly.
Virtualizers can help you move around the office or even go to another office on the other side of the world if you want. It is one of the best tools for managing global teams. With this software tool, you can virtually meet with your team members from any place that has an internet connection, regardless of what software they use.
A virtual receptionist can answer your phone calls and provide them with information about your company. If someone calls your office and asks a question about your product or service, the virtual receptionist will answer it immediately and point the caller to the right department. It is a very helpful tool if you have many phone calls every day. Its use can significantly improve the efficiency of your office work.
7. Online Collaboration Software
Online collaboration software is very helpful when there are many people involved in the project or when the project has to be handled by a team of project managers scattered in different locations. Some projects require different departments to work together, and others need more than one department to be involved in the project. When everything is done online, it makes communication much easier.
File-sharing software allows you to share files with your colleagues or clients without having to send multiple files via email or make them available on shared drives that can be accessed by everyone. File-sharing software allows you to upload files to a central server which is accessible to everyone in the company or team who has a proper user account. Some file-sharing solutions offer better privacy protection than others, so do not forget to check the security features when choosing one of them.
9. Cloud Storage Software
Using cloud storage software allows you to store all your data online in a secure database that is accessible from any device at any time. Some cloud storage solutions offer better security features than others, so it is recommended to take your time and choose the one that offers the best encryption options and is able to detect viruses and malware before they reach your devices.
10. Employee Feedback Software
Employee feedback software allows you to collect feedback from your employees and clients. This is an essential tool that can help you analyze their satisfaction with your work and identify the areas where you can improve. The more feedback you receive, the better you can organize your business and offer the best service to your clients.
11. Time Tracking Software
Time tracking software allows you to manage your time on the go. Thanks to hours tracker software, you will be able to create reports that will show how much time you spent working on a certain project or task. It is a very valuable tool that can help you analyze your workflow and find ways to improve it.
12. Employee Scheduling Software
Employee scheduling software allows you to create and share schedules with your employees. It is a very useful tool for managing teams, especially when they collaborate remotely. It saves a lot of time if you can quickly create a schedule and send it to all employees who have to participate in a particular project or work together on it. Employee scheduling software is also useful for companies with many employees who work at different times and in different locations.
HR software allows you to manage your team's performance in a much easier way. It can help you create reports that will show how each employee and each department is performing. HR software also allows you to manage your HR processes, including hiring, onboarding, and training. With HR software, managing your company's HR becomes much easier and more efficient. You can create profiles for each employee and filter their performance reports in a way that will help you identify their strengths and weaknesses.
Each of these tools mentioned above is important for modern businesses, as well as, especially for small businesses that have limited budgets but need modern solutions to their most common problems in order to be more efficient and productive. Hopefully, this list will help you find the right tools for your office!
Do you want to build and maintain new habits? Get your free PDF version of the Don't Break The Chain calendar and start today!
Do you want to build and maintain new habits? Get your free PDF version of the Don't Break The Chain calendar and start today!
Charlie Svensson is a fast, engaging freelance writer skilled in content writing and blogging. The favorite topics of his posts are education, social media, marketing, SEO, motivation blogging and self-growth. Charlie's got an excellent adaptability of skills to reach diverse audiences.