Budget-friendly Productivity Planners Under $30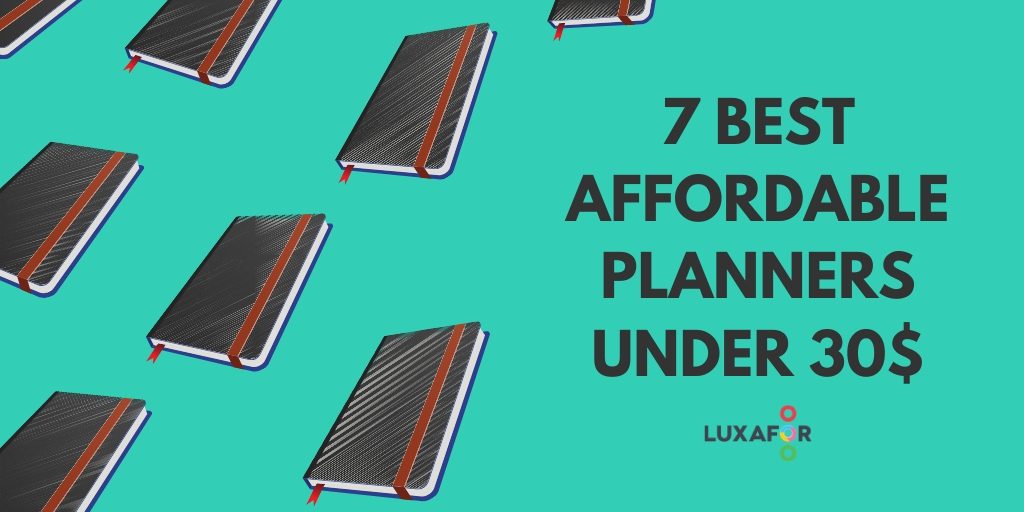 Planners. If you don't have one, within a couple of minutes you'll feel like you need one.
Sure, you might say that you manage your plans just as well without a paper agenda. But did you know that many planners on the market are specifically tailored to manage your plans and make you a more organized, productive, and motivated person?
These days, a good daily planner does so much more than help you deal with your schedule. A lot of them encourage you to set your goals, break down the steps towards them, envision your future and reflect on your progress via daily journaling. Very often these are called productivity planners. Yet the habits these planners can introduce into your daily life provide many benefits that go way further than productivity alone. If you really stick to them, you'll be able to transform your routine and lead a happier, healthier life.
The downside of these planners? Many of them are expensive. Like, really expensive. We're talking $50, $60, even $80 kind of expensive.
Here at Luxafor, we're all about productivity and well-being. But we also know that a good daily planner that benefits your productivity shouldn't cost you a fortune. So here's our list of top picks of 7 affordable, budget-friendly productivity planners that are under $30!
1. Blue Sky Weekly Planner, $20
Blue Sky: Baccara Dark Weekly Planner, $20.00
Fairly simple and functional, this affordable planner helps you sort out your to-do's for the month and week ahead. However, don't mistake its cheap price and simplicity for cheapness per se. The sophisticated planner encourages you to set three top priorities for the day that align with your bigger-picture goals for the year. 
Coming in a variety of floral designs, the dated planner features a durable double-sided storage pocket, and writing space for specific tasks, such as "People to Call", "Emails to Send" etc. that some users find really handy. The smaller version costs just $15 and fits in every purse.
2. Lemome Pocket Planner, $7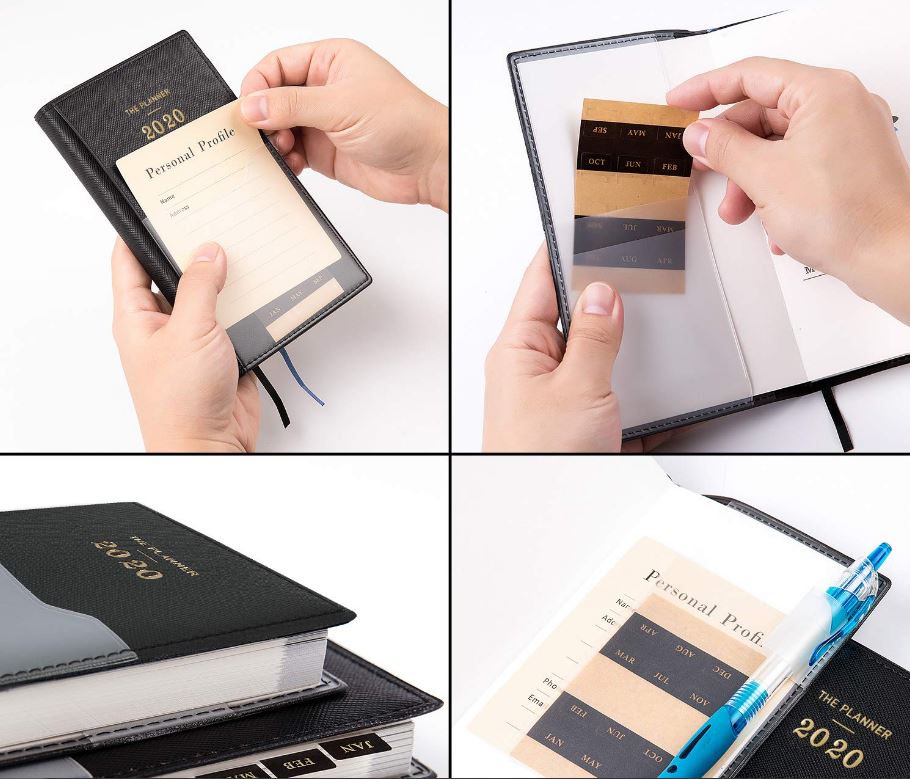 Sometimes the key to efficiency is putting the "less is more" approach into practice. This small, but nifty and definitely budget-friendly daily planner fits right into your pocket. Although its functionality is limited to monthly and weekly view pages, the agenda does include plenty of space for notes. 
The small size (6.8″ x 3.9″) and lightweight design allow you to carry it everywhere. But, quite frankly, the best features in our opinion are the pen loop and handy pockets – a perfect on-the-go solution to have all your notes in one place.
3. Bloom 2020 Monthly Planner & Calendar, $19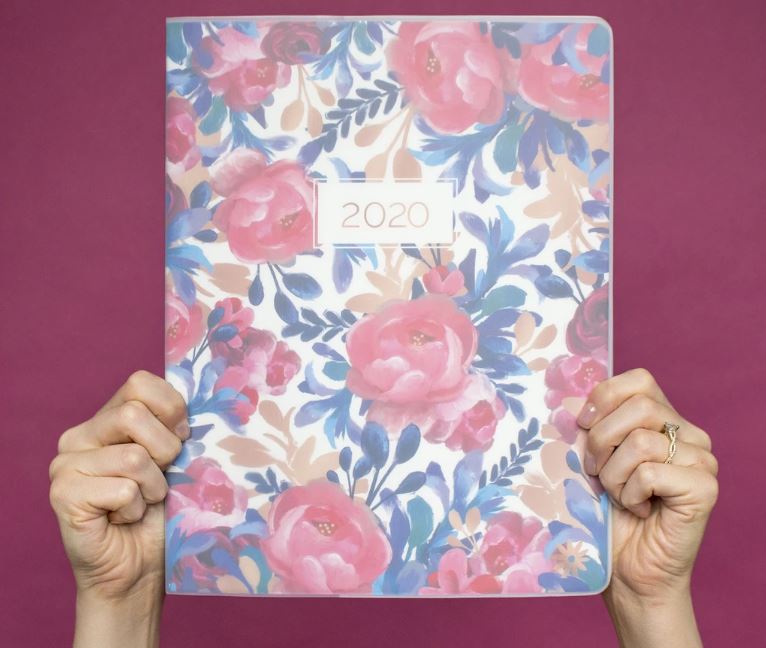 Bloom: 2020 Monthly Planner & Calendar, $19.95
Bold and beautiful, the Bloom 2020 Monthly Planner is practical and spacious enough to fit in all your plans inside its 2-page monthly spreads. Don't be intimidated by its size, the slim and durable soft covers make up for it big time, and the plastic sleeve lets you keep all your receipts, cards, and loose papers tight in the front and back pockets. 
Although this particular planner lacks weekly views, the monthly sections are pretty wide and also include space for writing your to-do's, notes, and ideas for the month. The best thing about Bloom planners, apart from the punchy and beautiful designs, is definitely the supplemental pages on goal setting and budget tracking to prepare you for a better, more organized year ahead.
4. Wit & Delight 2020 Planner, $25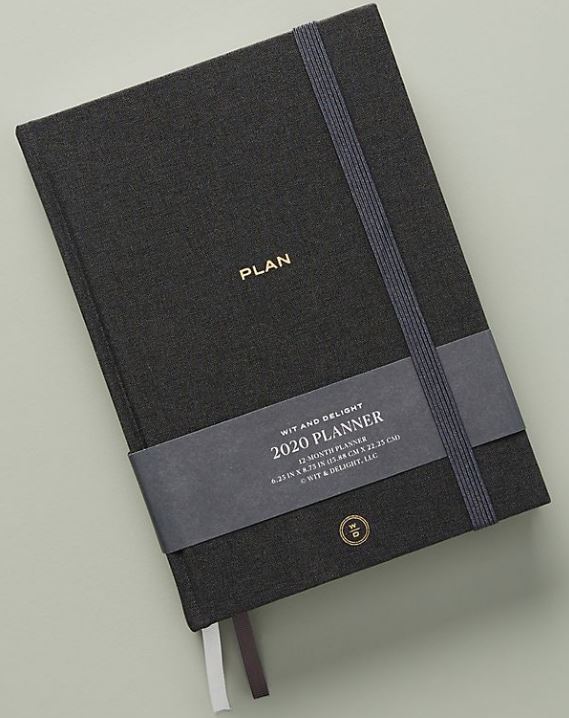 Wit & Delight: 2020 Planner, $25.50 (limited time)
The epitome of minimalism, Wit & Design planner looks sleek and fashionable enough to perfectly complement its functionality. The weekly and monthly planning pages are paired up with designated areas for defining your top priorities and reflecting on them.
 Weekly views have just enough space to fit all the events on your agenda, and the layout is clean and sophisticated. We're definitely a fan of the rating system in the daily check-in section that allows you to keep track of your life satisfaction in a fairly simple way.
5. The Happy Planner Year to Shine, $27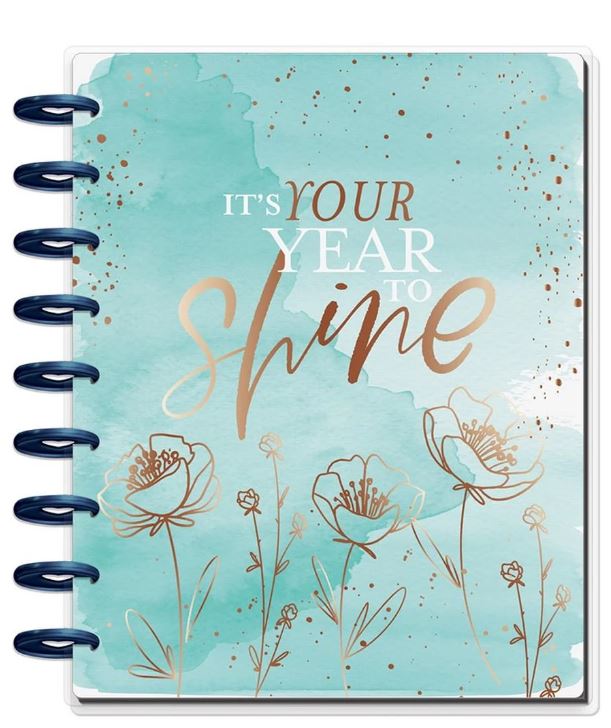 The Happy Planner: Year to Shine, $27.99
If you're looking for some motivation wrapped in a splash of color and flair, then The Happy Planner Year to Shine is a neat budget-friendly option for you. Adorned with dividers of inspirational artwork, the planner features dated monthly and weekly spreads with spacious fields. 
The planner is a part of a customizable disc-bound planner system, which allows options for creative customization. Speaking of which, you can buy coordinating stickers and paper packs to turn your planner into your favorite go-to solution for tracking fitness, nutrition, budget goals, and more.
6. AT-A-GLANCE 2020 Monthly Planner, $18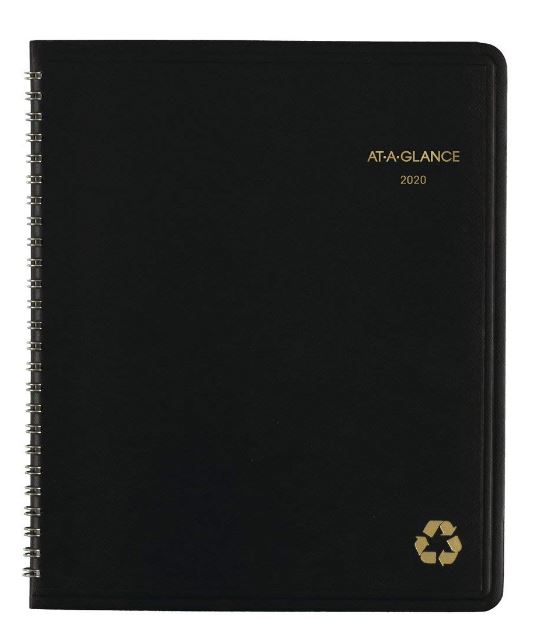 AT-A-GLANCE: 2020 Monthly Planner Recycled, $18.52
For the minimalists making conscious choices, this budget-friendly dated planner is made from post-consumer waste recycled materials. Take care of your long-term plans with two-page monthly spreads and ruled areas for future planning. The spacious blocks make up for the lack of weekly/daily views and encourage you to highlight only what's truly necessary. 
Although the planner features a pretty classic design and resembles a simple agenda, it does a good job of helping you keep track of important deadlines and glance at the month ahead. We certainly love the monthly tips on living green, which prompt you to make an environmentally friendly impact.
7. EDITOR'S FAVORITE: Office Planner, $9.90

No list of productivity planners would be complete without an Office planner – a favorite of aspirational achievers around the world. This sleek undated planner has just the right mix of inspiring motivation and strategic approach to help you tick off your daily, weekly, and monthly to-do's to pursue your dreams of the bigger picture. 
It's the best of both worlds for those who love data, clear methodology, and a goal-oriented approach, as well as for those who find solace in mapping out dreams and journaling.
The daily view is perfect for fitting in everything on your agenda, as well as prioritizing your tasks and taking notes. It also includes a simple review system to assess your daily performance from 1 to 10 in different areas of life. With a designated space for your daily gratitude, the planner pushes you to focus on productivity, well-being, and life satisfaction. 
The weekly view comes in handy to evaluate your progress and figure out an action plan for the week ahead. However, the monthly spread encourages you to develop a new habit for every month, track progress, avoid distractions, and envision positive change. Office planner is like your daily journal and your personal coach combined, and for an insanely fair price.
Bottom line: this productivity planner is an all-inclusive daily planner for keeping up with your schedule while ensuring you take care of your happiness and success. If you're looking for a clear and actionable plan to turn your dreams into achievable goals, then Office planner is the choice for you. 

A good productivity planner that helps you to be more organized, motivated, and successful in what you do, doesn't need to be expensive. However, having a planner is a commitment, and if you're going to use it every single day, you shouldn't sacrifice your needs and preferences for the sake of penny-pinching. 
To make a wise decision, we advise you to prioritize what you need over what you like so that your planner really benefits your productivity. If you're going to carry it around a lot, choose a hardcover; if you're less likely to use it on your days off, go for a not-dated version; if you find yourself scribbling over the lines of your calendar view, then you need a space for notes. 
Simply evaluate on a scale of 1-5 how important to you is each aspect of a planner in the aspects of style, paper, functionality, etc., and you'll find the perfect planner for you that is value for money!
Do you want to build and maintain new habits? Get your free PDF version of the Don't Break The Chain calendar and start today!
Do you want to build and maintain new habits? Get your free PDF version of the Don't Break The Chain calendar and start today!