How to Find the Best Off-site Meeting Space in 6 Simple Steps
Planning the perfect off-site meeting is a little more complicated than you might think. For your meeting to be as successful as possible, you'll need to find a space that encourages collaboration, innovation, and productivity — a space where many minds can come together to make magic happen.
It all comes back to the Productivity Formula: physical health + workload optimization + productive environment + the right tools = ultimate productivity. As the formula shows, a productive environment is a crucial ingredient to help achieve the best possible results.
So how can you find the ideal off-site meeting space to maximize productivity? Follow these six simple steps.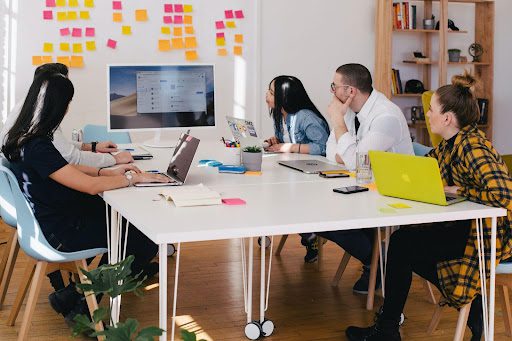 It's easier than ever before to book a high-quality meeting space online, but choosing the best venue is increasingly challenging. From traditional boardroom-style environments to modern, creative, and downright funky spaces, there's a diverse range of options available.
So before you start comparing those options, stop to think about why you're meeting in the first place. Is there a specific problem you need to tackle or overcome? Are you hosting a training workshop, a brainstorming session, or even a team-building exercise? Are you trying to encourage creative, outside-the-box thinking?
Define your goals clearly before you start comparing meeting spaces. This will ensure that you find a space that ticks all the boxes.
Step 2: Remember your budget
Choosing an off-site meeting space is a little like choosing a wedding venue — once you find your perfect space, nothing else will do. But before you start falling in love with any meeting venue, make sure you know how much you can afford to spend. Set a clear budget before you start shopping around, and stick to it no matter how tempting it might be to spend a little extra.
Step 3: Choose a convenient location
Now it's time to start thinking like a realtor, as one of the most important factors of choosing a meeting venue is location, location, location. Any meeting space you choose will obviously need to be easy for all your attendees to get to. After all, if your team has endured three bus rides and a two-mile hike just to make it to the meeting, they're hardly going to be in the most productive (or cheerful) frame of mind.
So search for something in a central location, close to public transport and with its own private parking if possible. If some attendees are flying in from interstate or further afield, choosing a venue that's easily accessible from the airport and close to accommodation options is also important.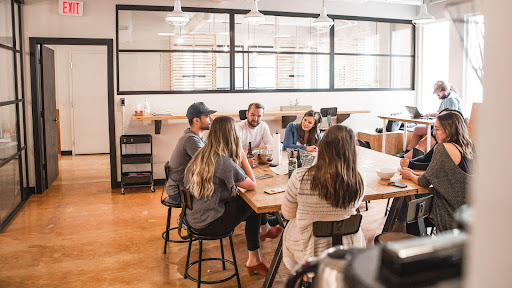 Step 4: Key equipment and amenities
Next, it's time to assess the venue options from a practical point of view. Any space you choose will need to have all the essential gear and facilities to ensure that your meeting runs smoothly from start to finish, so visit a range of spaces in person to find out whether they cut the mustard.
For example:
Is there private parking available on-site?

How many bathrooms are there? Are they clean?

Is the space large enough for your team and does it have sufficient seating?

Is it accessible to people with disabilities?

Is there a suitable AV system?

What about projectors and screens, laptops and tablets? Do you need any other tech equipment?

Is there free Wi-Fi available?

Is there an efficient heating or cooling system in place?

Does the venue offer in-house catering?
Work out a checklist of everything you need ahead of time, then take it with you when you go to check out space.
Of course, to maximize productivity, you can also rely on the Luxafor Pomodoro Timer, a USB-powered digital timer with custom work-break timings and a colored LED display. Use it to break your meeting down into bite-sized chunks, allowing you to avoid getting bogged down and ensuring that everyone stays focused and attentive.
Step 5: Find the right ambiance
Your main focus when choosing a meeting space will be on practical matters. But don't forget to look a little deeper to consider whether a space feels like somewhere you and your team can be as productive as possible.
There are many factors that can influence this. Maybe there's a busy road outside providing annoying background noise, or a rattling air-conditioner that could drive your team to distraction. Perhaps a space feels too formal when you're going for a more relaxed vibe or vice versa. Maybe there's a great coffee place right downstairs that can keep you and your team well-stocked with caffeinated goodness right throughout the day.
The right ambiance for a meeting space is something that's hard to describe, but you'll know it when you find it.
Step 6: The finishing touch
By now you will have narrowed your choices down to two or three meeting spaces that meet all your criteria. So how do you decide which one is right for your off-site?
Budget will of course be a factor, so the most affordable option may win out. But it's also important to consider the level of customer service provided by the venue manager or host. Knowing that the on-site staff is professional, reliable, and ready to deal with any problems that may arise on the day provides excellent peace of mind.
So take note of your interactions with the venue manager. Are they friendly and helpful? Do they promptly respond to emails and phone calls? Are they happy to answer all your questions? Can they be flexible when required? If there's one venue host that stands head and shoulders above the rest, you've found your winner.
With the space booked, the invites sent, and the agenda set, it's time to get down to business. Let the productivity begin!
LUXAFOR HELPS PEOPLE TO ACHIEVE THEIR GREATEST PRODUCTIVITY LEVELS WITH A WIDE VARIETY OF OFFICE PRODUCTS. LET'S BE PRODUCTIVE TOGETHER!
Do you want to build and maintain new habits? Get your free PDF version of the Don't Break The Chain calendar and start today!
Do you want to build and maintain new habits? Get your free PDF version of the Don't Break The Chain calendar and start today!