Productivity tips for those who just came from vacation
Starting from what you should do before vacation, or before/till the end of holidays, before the studies, and continuing with how to restart yourself and get past post-vacation/holidays productivity dip with advice provided.
Even if you've enjoyed a long holiday with your best friends on the trip, for instance, two weeks in Hawaii, or a week at your grandparents' summer cottage with your entire family, coming from vacation can leave you in a productivity fall that's difficult to escape. It appears that time away should leave you calm and revitalized, but that doesn't always imply, whether it's conquering the hill of post-travel laundry or coordinating a full day of appointments.
However, getting back into your schedule and avoiding wasting time is simpler if you handle it in two ways: planning your first day back before you go and refreshing your mental state when you return.
Before You Leave for a Trip or Come Back To the Office or Studies: Prioritize Pre-Trip, Work, Studies Preparation:
Finish everything needed before you go! Make yourself feel more comfortable while you're away. It can also make you more prepared for your first day back. Furthermore, if you will iron sheets and towels left in the laundry before the relaxation time, the stacks of holiday laundry won't feel as onerous, when you had your time to rest.
Particular preparations will seem slightly different for each person: Some individuals want their house to be perfect, their mailbox empty, and all of their online orderings delivered; others want the garden ferreted, meetings scheduled, and voicemails answered. Clearing everything off your list can make your departure day feel more rushed, but it's frequently worth it: Consider it as a present for your future self.
2. Be Ready for Your First Day Back Home
Preparing a rough list of things you want to achieve upon your return relieves stress, but you shouldn't try to develop a comprehensive — or set-in-stone — plan. "Determine one or two main goals for when you return. What would you consider an 'efficient' first day back?" Some may prefer to glide into the week rather than try to strike the ground running."
Possibly you intend to wash your beach towels and publish your images; whether you intend to place your groceries and wash the pet; or maybe you want to do a brief check-in and overview with each of your group members.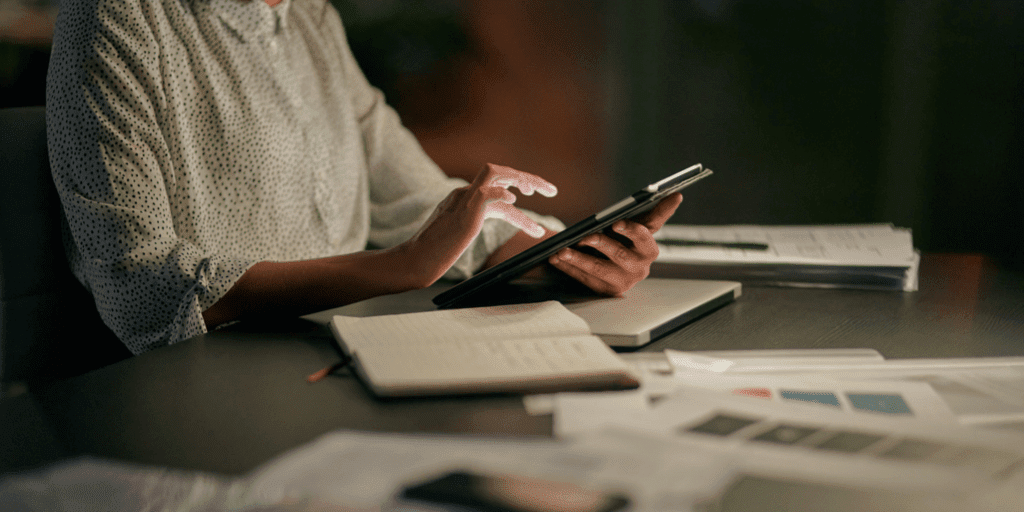 3. Maintain Your Flexibility
It's hard to foresee how your comeback from holiday will go, no matter how much planning you do. Transportation disruptions may cause you to get home hours later than expected, customers may make additional needs, or your daycare provider may become ill. "Ensure you have some flexibility in cases, we can't anticipate it all." Allow for the unpredictable, allow for flexibility, and be willing to adapt to circumstances. Learn to be present with everything the day throws at you.
4. Allow Yourself a Break Day
Coming home from vacation with an additional day (or two) before returning to your schedule allows you to work at your own speed. "We typically return from holiday on a Friday instead of a Sunday so that we have the weekend to unload, do laundry, get shopping in, and basically acclimate to home life".
Perhaps one of favorite strategies is "planning out the first day back at work, ensuring that you have some time to keep up with your colleagues, messages, or projects, rather than having the entire day overtaken by meetings,"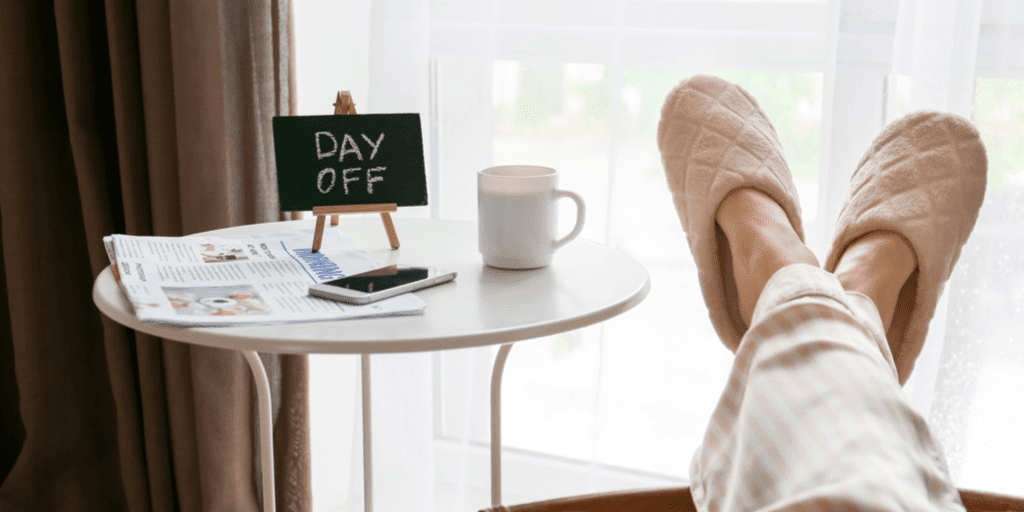 5. Schedule tasks or activities that you enjoy.
When planning your homecoming, include an activity or two that you love, such as spending time with your closest friend, visiting your favorite local brewing company for refreshments, or trying to catch up on the Sunday crossword puzzles you forgot. "Write down anything you're looking forward to, whether it's returning to your favorite park, gym, or coffeehouse, eating your favorite meal, or seeing up with a friend, colleague, or client."
"Prioritize a little introspective time to start reflecting on your aspirations, goals, and ambitions for the upcoming season, spend some time with yourself, if you've spent your holidays with friends and family,"
6. When you return, take some time to reset.
Planning and schedules help with the practical aspects of post-vacation performance, but restoring your mental state requires attention and determination. There are two key difficulties when moving from holiday mode to labor mode: focusing on objectives related to your everyday routine and changing counterproductive emotions that might easily develop after a vacation ends.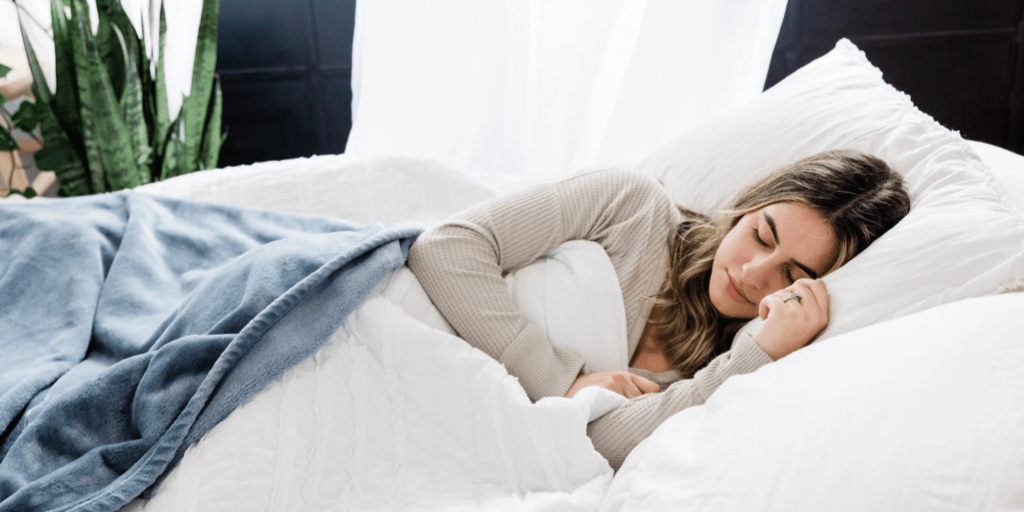 Returning to your regular environment may sometimes result in an emotional reboot; when you wake up at home, your mind returns to its old patterns and practices (like making coffee or feeding the pet).
If the conclusion of your vacation leaves you feeling dejected, uninspired, and unproductive, you must, like a slow smartphone, switch off and reset following these four procedures:
1. Pay Attention to Your Body
If you're still healing from the physical impacts of your journey including hours of walking or cocktails — and your everyday routines don't appeal to you, take a break. "Don't resist it if you come home after a vacation and your job and life objectives don't automatically kick in, just as it seldom pays to fight unreliable equipment, your best chance is to emphasize rest and quiet. Taking care of oneself physically can substantially improve your capacity to accomplish the psychological adjustment effectively."
"Consider yourself as a gadget that has been turned back on; are you back to usual? Try out an 'app' or two, such as putting away the items you purchased on vacation, completing loads of laundry, or working through a few emails that require an answer. Performing regular activities frequently fulfills the mental recharge and – you're ready to go."
3. Concentrate on supporting others.
If you still struggle to stay inspired, locate a quiet place where you can take deep breaths, calm your entire body, and focus on the foreseeable future. "Sometimes we become trapped in the past — for example, when we're on holiday, other times we get trapped in the present as we obsess on the negative thoughts we're experiencing. Instead, begin thinking about what has to be performed going forwards. Concentrate on what must be accomplished in favor of others, as socially responsible objectives are generally the most appealing ideas for directing attention and encouraging activity."
Assisting your child in preparation for the first day of school or camp, checking in on your parents who may have needed your conversation, or organizing a call with the colleague you coach to discuss his or her objectives are all wonderful ways to put this into action.
4. Reality should be reframed.
As a last option, try to encourage yourself by daydreaming about your next trip. "If a job or future aspirations aren't generating any vitality, perhaps falling back to holiday mode in a future-oriented perspective helps trigger positivity like enthusiasm and passion, and once that takes place, those emotional responses will instinctually help you connect with your aims if you think of them as necessary step towards attaining your next leisure objective!"
These tips surely must be helpful for you! If you seek these pieces of advice you'll indeed be more effective than your colleagues, in case they can't adapt to the start of next season. As well as, you'll be more organized, flexible in terms of actions and time, relaxed, and supportive if needed. No matter if it's office life, studies, or your private tasks, challenges. Have a great and productive beginning of the autumn and an efficient and full-of-action season.
LUXAFOR HELPS PEOPLE TO ACHIEVE THEIR GREATEST PRODUCTIVITY LEVELS WITH A WIDE VARIETY OF OFFICE PRODUCTS. LET'S BE PRODUCTIVE TOGETHER!
Do you want to build and maintain new habits? Get your free PDF version of the Don't Break The Chain calendar and start today!
Do you want to build and maintain new habits? Get your free PDF version of the Don't Break The Chain calendar and start today!