How To Set Up The Best Budget-Friendly Home Office Under 150 Dollars – Returning To Work After Lockdown Edition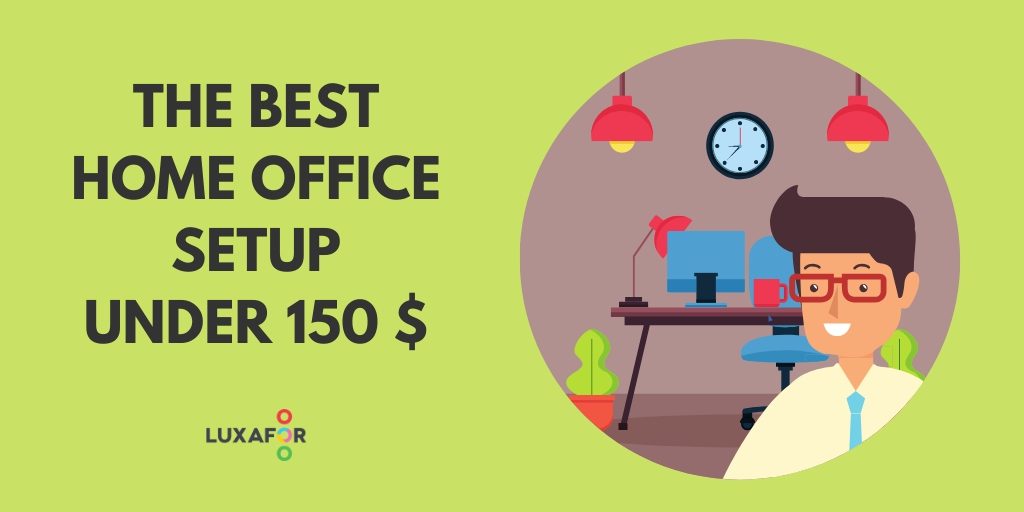 If you are located in a country where lockdown is not lifted yet, or have negotiated at least one day a week where you work remotely, you will definitely need to look into setting up the workspace for your needs at home.
During times like these, it is very important to make sure your surroundings and workspace encourage productivity and motivate you to achieve more.  But that doesn't mean the tools to help you with that should be expensive. That's why this list of tools and solutions comes up just under 150 Dollars, and has been created by our editors who have all been working from home during this global pandemic.
1. Best Video Conferencing Tool- ZOOM, $Free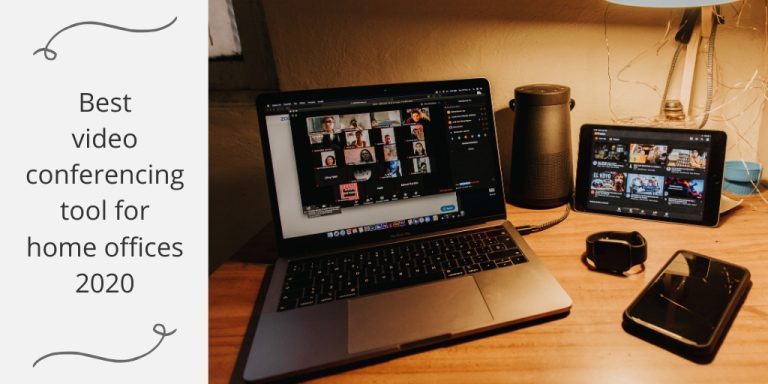 While we have written specifically about creating the best Video conferencing setup before, you've probably heard of Zoom , but you might not know about the cool opportunities that Zoom can offer.
Here are Zoom's core features:
Host unlimited one-on-one meetings even with the free plan
 Allows you to host video conferences of up to 40 minutes and up to 100 participants.
A great option to meet one-on-one or with large groups and share your screen with them so they can see what you see.
TO SUM IT UP: Zoom is the most versatile, and admittedly most popular video conferencing tool now that everyone works from home. You can download the app for your Windows or mac computer, or even on your Android or iOS device. You can also use Zoom Outlook plugin, or browser extensions like Chrome Extension and Zoom Firefox add-on to schedule your meetings through Google Calendar. Not to forget the option to use Zoom on your TV, if you'd so wish. You can also use it in your browser directly, but it can get a bit tricky to start a video call that way. 
2. Best Lighting solution - Ore 11″ in Matte White LED Goose Neck Metal Saucer Table Lamp , $19.40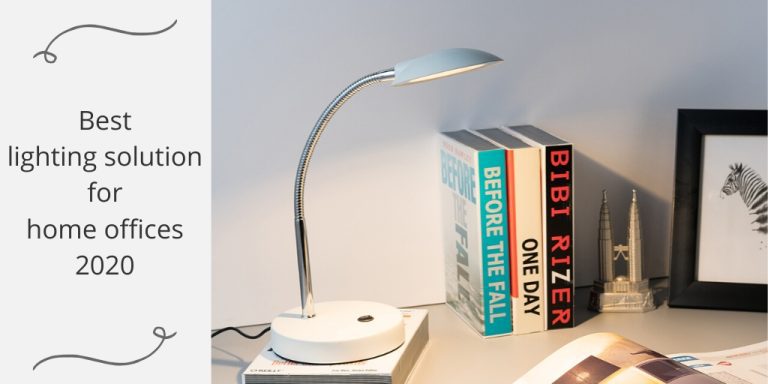 Main features you'll love:
This desk lamp can be a life-saver when it comes to changing locations within your house, as it is lightweight and compact.
The design is a combination of a timeless classic with a futuristic touch that will look good in any room of your house, and even better on your desk at work when you're back in the office.
This means you will be able to adjust the height and the angle of the light source, which is extremely important when setting up video calls or
writing things down
when there's not enough natural light in the room.
TO SUM IT UP: This lightweight lamp will be a nice addition to your home, no matter if you plan to continue working from home after this pandemic is over or not. 
3. Best Ergonomic Seating Solution - DMI Relax-A-Bac 14" x 13" Foam Lumbar Cushion with Strap, $19.49
Ok, so you can't afford to get a brand new office chair for 500 USD just because you are suddenly working from home, right?
Absolutely! But that doesn't mean you shouldn't take care of your back when being seated for long hours in chairs that might not have been designed for that purpose.
You might have even seen those mesh back supports with straps at the back that are designed to go onto your existing office chair and give you the right amount of support. 
We have found the best way you can turn any chair, or even a sofa, into a comfortable and ergonomic seating solution – with the help of this Lumbar Cushion.
Main features you'll love:
So many people worldwide suffer from latex allergies that we think this is one of the best features.
There's a reason everyone loves this world-renowned material, as it adapts to your back and creates personalized support to where you need it the most.
The sturdy design and the elastic band ensure you can pretty much upgrade any current seating situation to a more ergonomic one.
TO SUM IT UP: This cushion is designed to help you upgrade any current seating situation at home, so you wouldn't have to invest in an expensive chair, but would still take care of your spine and posture.
4. Best Do Not Disturb sign - Luxafor Bluetooth, $94.00
As seen around the globe, one of the main issues with working from home is constantly being distracted and interrupted by your family.
That's why this do-not-disturb sign has grown in popularity ever since the lockdown started, as it keeps your family in the know of whether you are available or not with simple red or green colors.
Although it was first designed to help people working in offices, some have even found it works better with at home kids than it did with their coworkers- who knew?
Main features you'll love:
As the name suggests, this device is completely wireless, so you can attach it outside your home office and not worry about someone opening the door right in the middle of your sales pitch.
The free software allows you to choose the colors you want, the brightness of the LEDs depending on the setup, and even customize notifications, so your family would see a color notification 10 minutes before your Zoom meeting. I mean, how cool is that?
There is software for Windows and Mac, as well as an Android app. This means you can control the light from whichever device you prefer.
TO SUM IT UP: Luxafor Bluetooth is a simple, yet effective solution for when you must focus and cannot afford to be disturbed. It can be attached outside your door, or the zone you're working at and controlled via a software. You can even set it up to notify your family about an upcoming meeting or to change colors when you're busy on a call. It is your foolproof do not disturb sign that looks good, is easy to set up and also fun to use.
5. Best Task Management Solution - Office Hero Planner, $9.90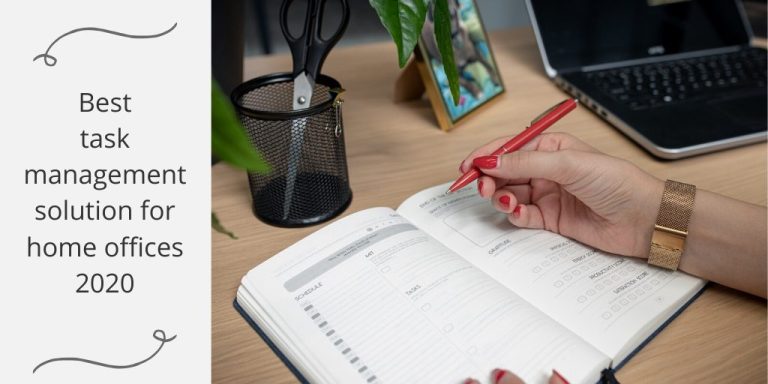 We know what you're thinking – doesn't working from home involve doing everything in a digital format? 
And what better way to plan your to-dos than in a beautifully designed notebook that even gives you productivity advice?
Main features you'll love:
Approved by the FSC, the paper used in this planner is 100% recycled and recyclable. Yes, even the cover!
 This planner includes a combination of the world's most proven productivity techniques together with a brand new self-improvement system that allows you to measure your physical and mental performance daily by spending no more than 5 minutes per day.
Whenever you open the planner, you will encounter subtle motivational quotes and task suggestions that will automatically make you create and keep the good habits that can improve your overall quality of life. The online platform you can access via QR codes gives you personalized tips on reaching your goals in a realistic way.
TO SUM IT UP: The methodology in this planner is powerful yet super easy to follow, as it only takes a few minutes a day to review how it went, and you always have free access to an online platform filled with actionable tips and tricks on how to achieve and maintain a balanced lifestyle that supports both your mental and physical health within your workplace and outside.
Athough you might not be able to change the global situation at the moment, you surely can and should evaluate and possibly change your surroundings to ensure that your workspace encourages productivity, no matter if you've going to the office after lockdown or staying at home.
Let us know what your favorite home office setup looks like by emailing us at support@luxafor.com, or simply tagging @Luxafor on your Twitter or Facebook! 
Do you want to build and maintain new habits? Get your free PDF version of the Don't Break The Chain calendar and start today!
Do you want to build and maintain new habits? Get your free PDF version of the Don't Break The Chain calendar and start today!