Luxafor introduces Cisco Jabber integration
We are proud to announce that we have finalized our latest Luxafor
software update for Windows,
which now includes an integration with Cisco Jabber.
Cisco Jabber for Windows
streamlines communications and enhances productivity by unifying presence, instant messaging, video, voice, voice messaging,
screen sharing
, and conferencing capabilities securely into one client on your desktop. With our latest software update for Windows, Luxafor devices can change light according to Jabber presence status and blinks red during a call.
FOLLOW THESE STEPS TO CONNECT YOUR LUXAFOR DEVICE WITH CISCO JABBER:
1. After installing Luxafor, restart Jabber client if it was open during the installation. 2. Open "Jabber" tab in Luxafor software.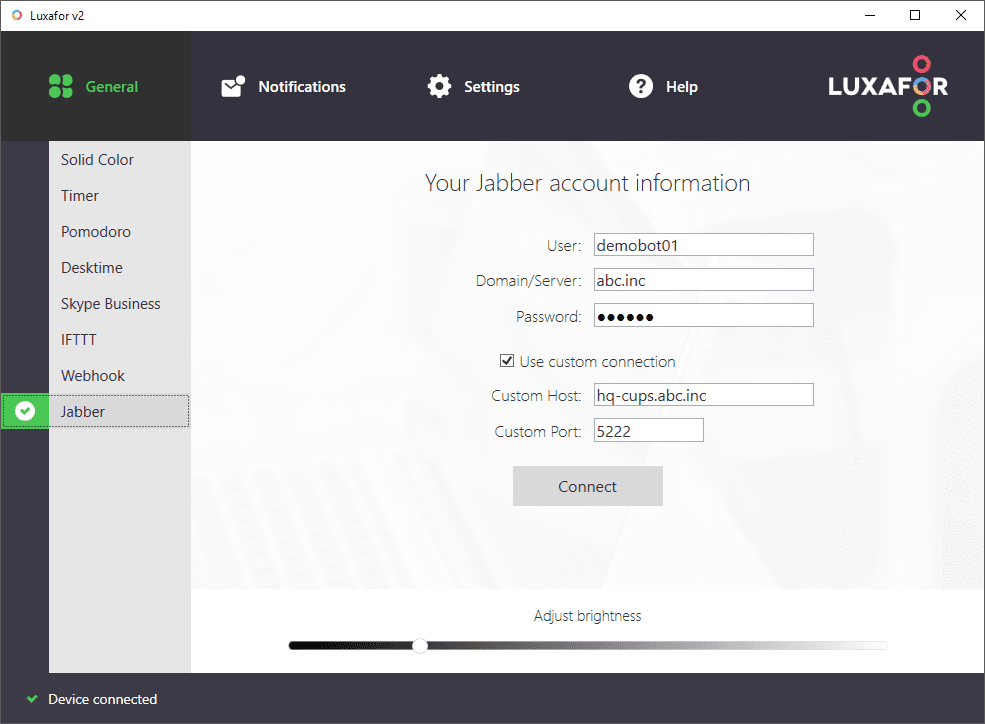 3. If you want to represent your Jabber presence status via Luxafor light, fill in your Jabber account details and click Connect. If you don't know your connection information such as Host and Port, use 5222 for Port and find Host information via the Cisco Jabber application Options -> Accounts -> Instant messaging -> Server Settings.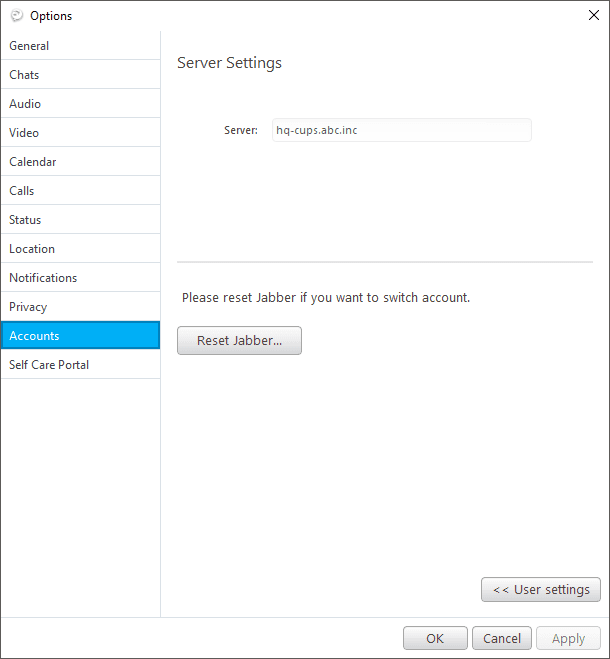 4. Optionally you can now change your Jabber presence from Luxafor app.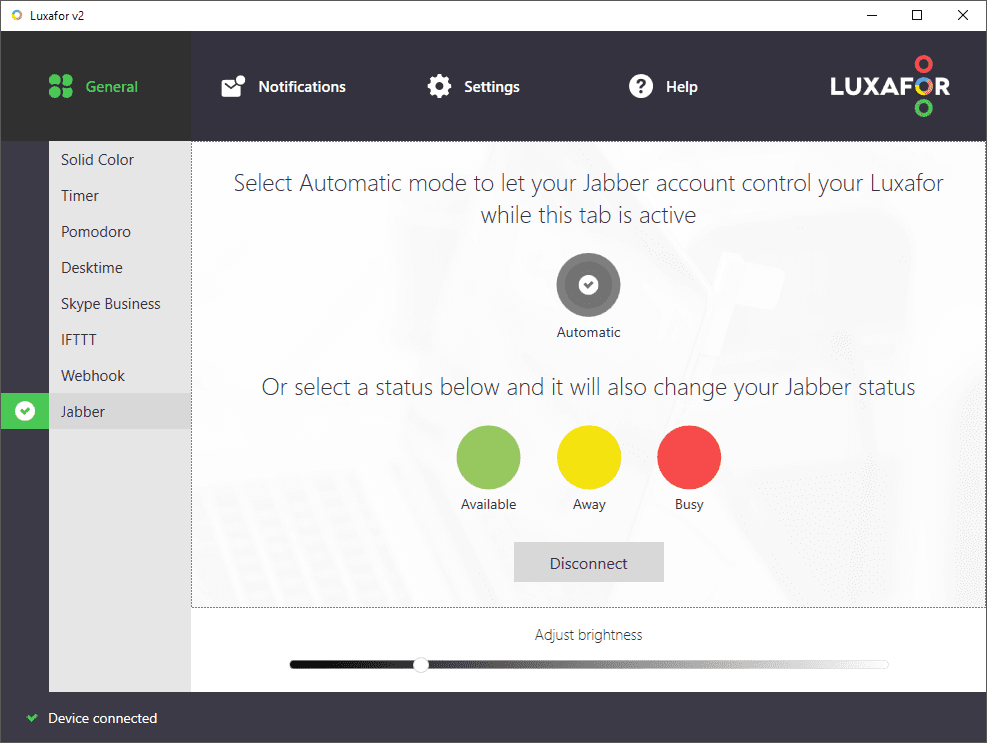 5. Enjoy!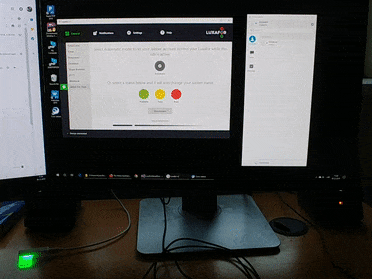 Please keep in mind that your call status is monitored all the time while Jabber tab is selected, even if you're not connected to your Jabber account.