How Workplaces Will Change in Response to COVID-19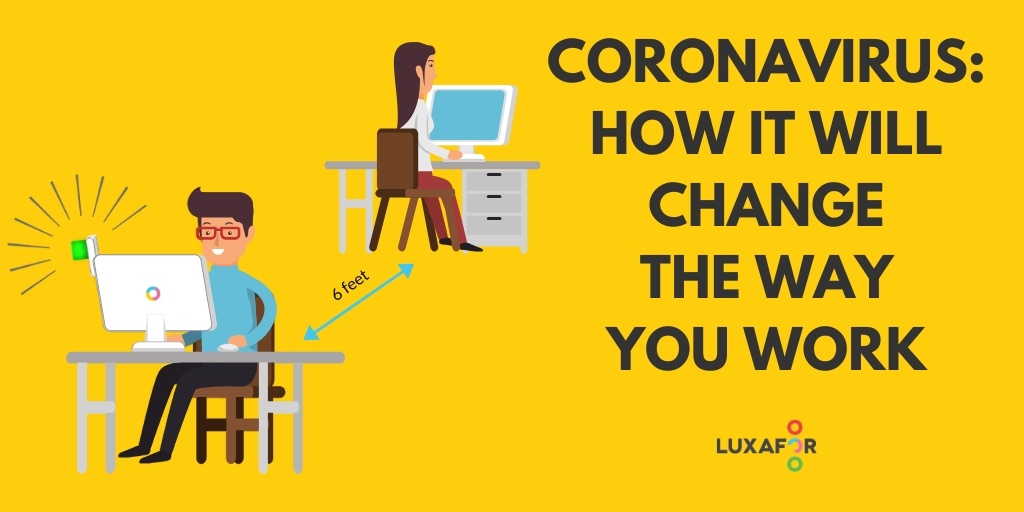 There's little doubt that the COVID-19 pandemic will change the American workplace. With more companies switching to a fully remote workforce and a new focus on social distancing, employers are being forced to recognize the possible issues of their current office spaces. As more states are relaxing their regulations, workers will soon be returning to a post-coronavirus office. What will this new workplace look like? Here are some short-term and long-term adjustments employers are making to help protect the health of their staff. 
For most companies, employee perception is the main deciding factor of when workers will be able to return to the office. To make employees feel safer, businesses will be enacting temporary health procedures. These new guidelines could include no-touch doors, conference room capacity limits, or restrictions for who can come into the office on certain days. Here are some more short-term changes that companies have made or could make as they begin to reopen: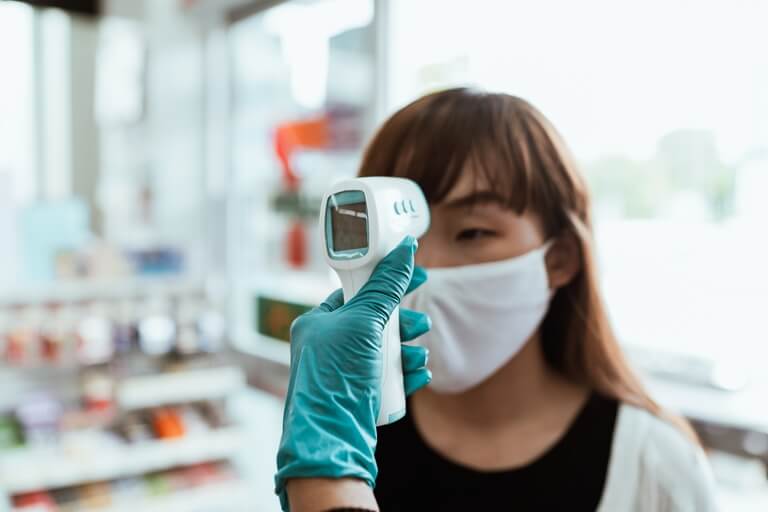 Employers who have stayed open throughout the pandemic are already using temperature screenings to ensure a safe work environment. As more companies reopen, temperature checks could become a daily routine for office workers. In some instances, employers have even been checking employees before they enter the building or parking lot. Your employer could also monitor your temperature throughout the day to make sure a fever doesn't develop during your shift. Any employees with high temperatures may be asked to self-isolate or work from home to avoid exposing co-workers to possible health risks.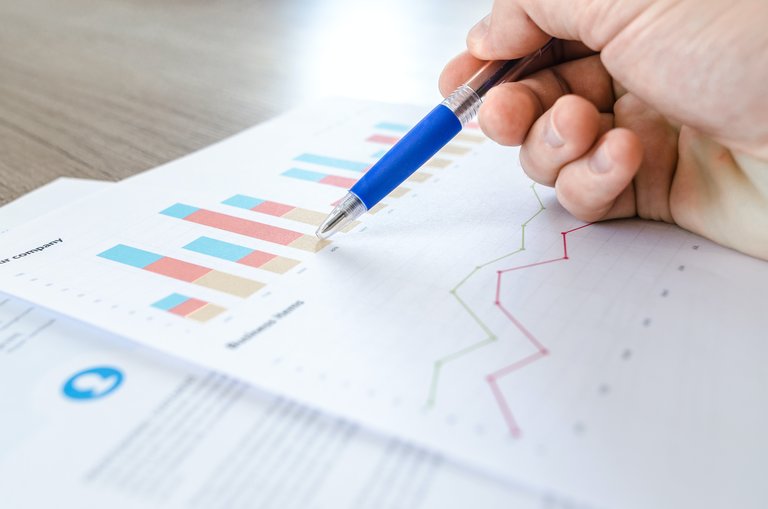 In addition to temperature screening, some companies could also require a clean bill of health before employees return to the office. Since the virus can be carried for weeks without showing symptoms, employers will want to ensure that all returning workers are healthy. However, getting the number of tests required to screen employees has been difficult for even the largest of corporations. Instead, businesses could require workers to fill out a daily survey regarding their possible symptoms. This procedure can allow employers to quickly identify any workers that might be ill and separate them from the rest of the workforce. 
Rotating Days and Staggered Hours
To keep a safer workplace, employers may try to control the number of employees in the office at a given time. One popular option is to rotate the days when staff members are allowed to go into the office. By splitting up workers and having them alternate their in-office days, an employer can make social distancing among staff easier. With fewer employees at desks and in common areas, workplaces will be easier to clean and maintain. 
Companies can also use staggered work hours to reduce the headcount if there are employees that need to be at the office to work. This option eases the demand for public transportation at rush hours and allows longer business hours for customers. Your employer may let you choose your work hours or create your own schedule. Since some workers are assisting with the homeschooling of their children, businesses are focused on offering flexibility to their employees.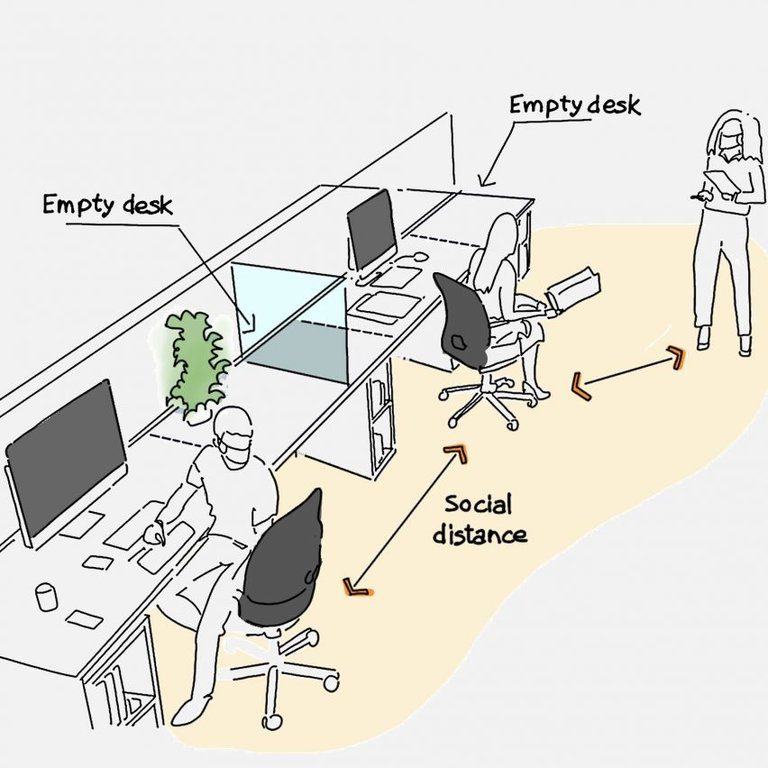 Even with limited staff in the building, employers probably won't allow any closed-door meetings or crowded conferences anytime soon. Your office seating is likely to be affected in the near future, as employers rearrange work stations to accommodate social distancing guidelines. Companies might even limit the number of employees in the break room and discourage any socializing in common areas. Walkways or elevators could have capacity limits to reduce the number of employees in a certain area. These policies help staff physically separate from their co-workers to reduce the chance of spreading the virus.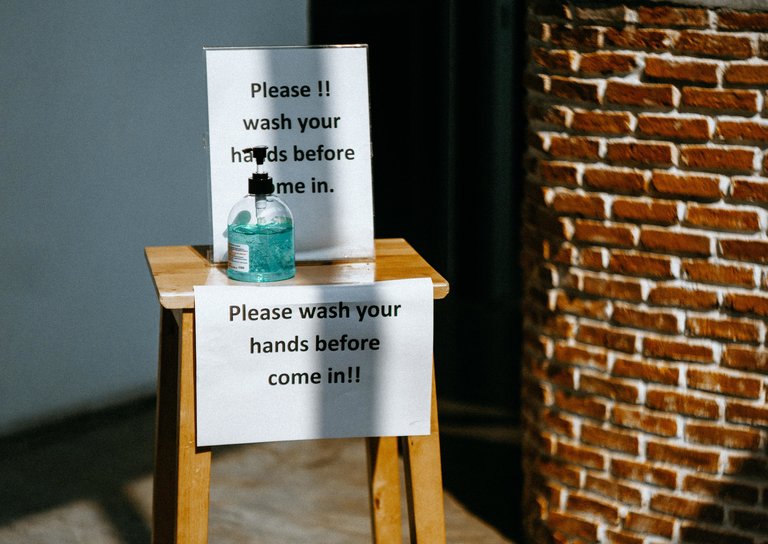 A post-coronavirus office will also have higher hygiene standards. Employers will not only have more stations set up for hand sanitizing, but will feature more hands-free technology. Bathrooms could have foot-operated door handles, automatic soap dispensers, and faucets. Some businesses have even started using paper placemats at desks for employees to use throughout the day and then dispose of once their shift is over to help create a cleaner office environment. You might even be required to wipe down your desk with a disinfectant wipe to help prevent the spread of infectious diseases. Small efforts like these can go a long way in providing a safer workplace. 
Employee Assistance Programs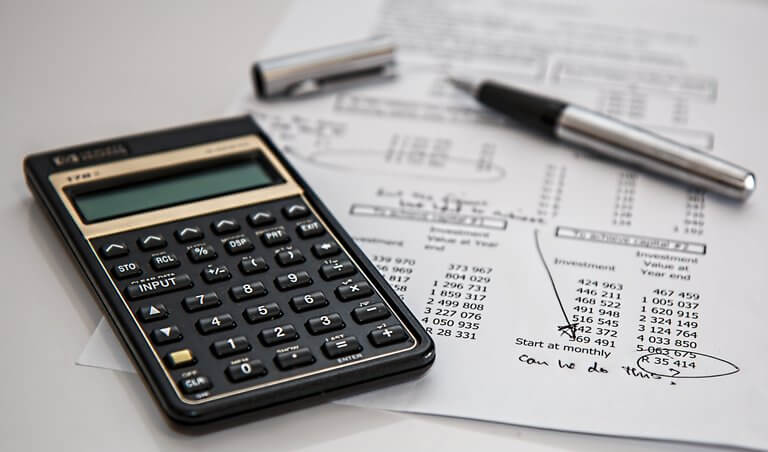 This time of economic uncertainty hasn't only been hard for businesses. Employees are also struggling to support themselves and their families. Recent layoffs and unemployment have caused some double-income households to fall to just one source. To help their employees with the current crisis, companies have created assistance programs or financial literacy courses. Workers are encouraged to take the time to learn how to manage their income better and make more informed decisions. Staff can use this opportunity to learn how to use available resources like an online app for your finances or budgeting platform to closely monitor their spending and saving habits right from your smartphone. This kind of assistance empowers workers to feel more financially literate and boosts productivity and job satisfaction for the employer. It also allows you to view any changes related to your budget in real time and from your home without having to go to an in-person bank.
Moving forward, workplaces will have lasting effects from the coronavirus, even after a vaccine is made widely available. Office layouts, communication technology, and even job positions could be adjusted to better allow for future health crises and emergencies.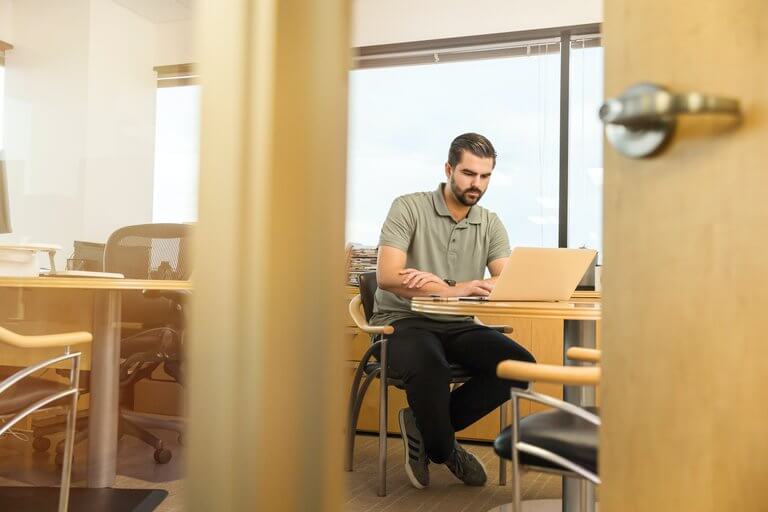 Over the last decade, open office plans have taken hold in American workplace designs. Large corporations and small businesses use this idea to create an atmosphere of collaboration and equality while keeping costs low. Open office plans mainly grew in popularity because they allowed companies to add more desks and employees to a small space. This layout meant more people close together without any barriers. While this was once a progressive approach to office layouts, it now means an easier spread of disease. 
With the current emphasis on personal space and physical separation, open office layouts could become antiquated while closed office plans have a boost in popularity. As physical barriers between workers are proven to help slow the spread of infection, employers could consider switching to this layout in the near future. Companies can also expect to see other benefits of a closed office layout like an increase in productivity, lower noise levels, and a more organized work environment.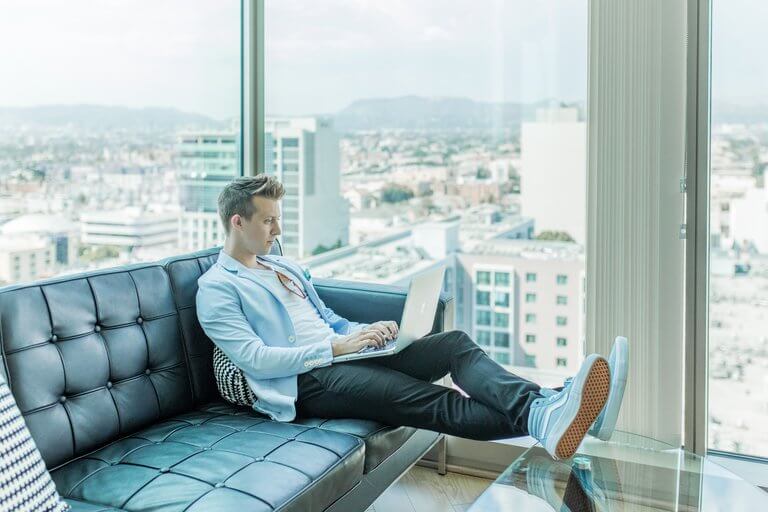 Over the last few months, about 62% of Americans have been working from home. Before the crisis, remote work had been a growing trend, and this current situation has only sped up the transition for many businesses. Employees have proven that working from home doesn't hurt their overall productivity or efficiency and can even make for a happier workforce. 
As some workers might be cautious about reentering a shared workspace, companies may let their staff choose when it is right for them to return. Employers could even allow employees to work from home permanently as staff members have already spent time adjusting to this new routine. For new job openings, companies might be willing to hire more off-site employees, especially for niche positions that are hard to fill. This new attitude could open the door to digital freelancers and specialists that focused on remote work, but now have new opportunities for a full-time position. 
Increased Reliance on Technology
As more employers increase their numbers of remote workers, using technology to communicate will be more critical than ever. Remote and on-site workers alike will continue to use direct messaging services and video calling to talk to their co-workers. This form of communication allows employees to stay connected while physically separated. With the rise in cubicles, your employer might even consider using the Luxafor Bluetooth, which acts as an availability indicator for offices. All the employee will need to do is to mark their cubicle with a red light if they are busy or a green light when they are free to talk. Using these services and products can help keep employees safe while still providing a productive and healthy work environment.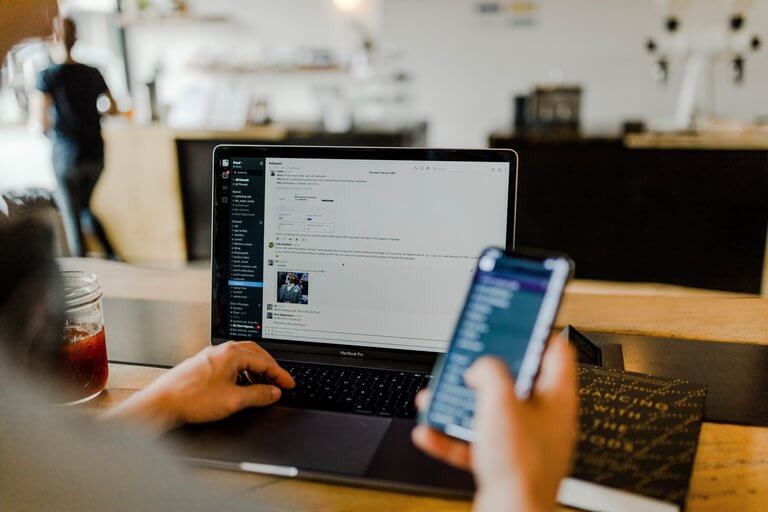 Along with the increase of technology in the workplace, workers can also expect to be monitored more closely by their employers. Companies with large numbers of off-site employees prefer to use tracking to keep an eye on the productivity and efficiency of their staff. This sort of monitoring could be as simple as a report of what tasks you are accomplishing throughout the day, or as specific as the amount of time your keyboard and mouse are active. 
These tactics might seem invasive to employees, but it's important for companies to track how their resources are used. Workers that are aware that they are being monitored are more likely to stay on task and work efficiently. Tracking also allows employers to recognize the strengths and weaknesses of their workforce and to improve their training programs. Employees that are top performers can even have an opportunity to be rewarded for their hard work. 
No matter where you work, your office will most likely look and function differently. It's important to remember that these changes are made to better protect your health and well-being. Companies are doing all they can to create a safe and productive workplace to help their staff in this post-pandemic environment.

If you'd like to see more on how to avoid distractions, check out our productivity boosting tools!
Do you want to build and maintain new habits? Get your free PDF version of the Don't Break The Chain calendar and start today!
Do you want to build and maintain new habits? Get your free PDF version of the Don't Break The Chain calendar and start today!